Vostro 3501
Popular tech to stay connected anywhere. Save more on exciting Dell PCs.
Click here to know more
Advertisements
A host of hardware companies have showcased their latest offerings at COMPUTEX 2018. Among them, there's plenty to talk about Phanteks, the PC peripheral and components manufacturer based out of the Netherlands.
To start off, the Evolv X chassis, successor to the popular Enthoo Evolv, looks promising with a bunch of changes over its predecessor. It sports a new top and front panel design with much larger cutouts to overcome the restricted airflow problems of the original Evolv and Evolv TG.
Additionally, there's addressable RGB lighting on the front and the sides, as well as hinged tempered glass panels on both the sides of the case. The rear comes with new cable management covers to help keep things organised. Which is essential, considering the dual glass panels offering a good view of the internals and the wiring to any observer.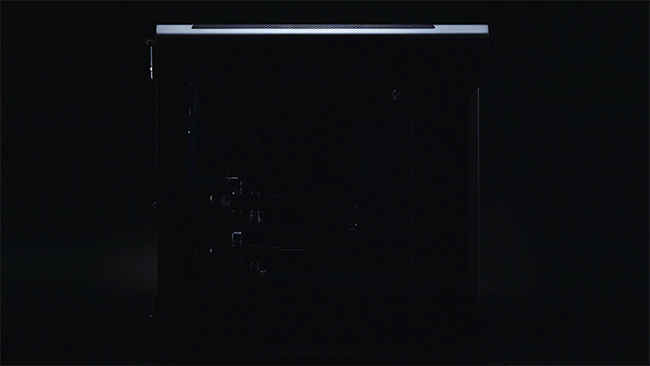 A teaser image of the Evolv X that the brand had released before COMPUTEX commenced
According to Phanteks, the Evolv X comes with a high degree of customizability, giving users a lot of control over how their builds come out. For example, the roof of the case has an additional bracket that can support a separate Mini-ITX motherboard - allowing dual systems within a single case. On the other hand, thanks to the way it is built, the Evolv X can be decked out with drive bays supporting up to 9 SSDs or 10 HDDs, without losing out on a high degree of radiator support for people into custom looping.
In terms of pricing, the Evolv X is supposed to go at $199.
Apart from this, Phanteks also debuted a new lineup of cases dubbed 'Neo' under the Metallicgear brand. This family of cases is aimed to provide budget systems that do not compromise on the quality. At the same time, this makes the Phanteks brand a more premium alternative. The new family comprises of Neo, Neo Micro, Neo Mini and Neo-G Mini. And if the names haven't already explained themselves, the Neo is an ATX chassis, the Neo Micro is Micro ATX and the Neo Mini is a Mini ITX. These cases come with RGB lighting, glass panels and well thought out design for sub $100 price tags.