Nvidia Corp has come up with yet another high graphic processing unit called GeForce GTX 580M. This high end GPU, Nvidia says, allows gamers to play at full 1080p high-definition resolution and loaded with several high tech features. Some of the prime fe
Nvidia has launched the Fermi-based GeForce GTX 580M GPU, which it claims is the highest performing graphics processing unit for notebooks ever. Based on the new GF114 core on the 40nm fabrication process, the GTX 580M GPU will ship first in the the M17x and M18x laptops of Alienware. Nvidia says users can now expect better near-desktop performance on a notebook.
"The best game support. The best gaming features. The best gaming performance available anywhere. That's the essence of the GeForce GTX 580M," says Rene Haas, general manager of notebook products at Nvidia. "With power like this, you can turn all the knobs to 11."
In terms of specs, the GTX 580M has 32 render back ends, 8 tessellation engines, 384 stream processing units, 64 texture units, and a 256-bit memory controller. The core clock speed is 620MHz, while the stream processor clocks in at 1240MHz. Partners are recommended to clock the GDDR5 memory at 1.5GHz.
With the new GPU, Nvidia claims, the gamers can play at full 1080p high-definition resolutions with several advanced technology features including PhysX engine support, CUDA architecture support, SLI technology, 3D Vision, Optimus technology and so on. Nvidia's most recent desktop GPUs, namely the GeForce GTX 590 and GTX 560 Ti had evoked overwhelming response from the gamers and critics.
[RELATED_ARTICLE]
The Alienware M18x, the first notebook PC to feature the GeForce GTX 580M, gives users the option of running two GeForce GTX 580M GPUs in SLI. The other Alienware notebook PC, M17x, offers Optimus technology to deliver up to 5 hours of battery life, and uses the 580M to maximu, offering 100 frames per second performance in Call of Duty: Black Ops.
"Gamers aspire to experience games at their highest settings," says Eddy Goyanes, product marketing manager for Alienware. "Alienware activates the technology designed to enable those aspirations. With the launch of the GeForce GTX 580M on the Alienware M17x, and a dual card option on the M18x, that synergy continues - Alienware delivers the ultimate gaming experience."
The company has also announced GeForce GTX 570M GPU, which it says gives at least 20 percent faster performance than the previous generation product it replaces.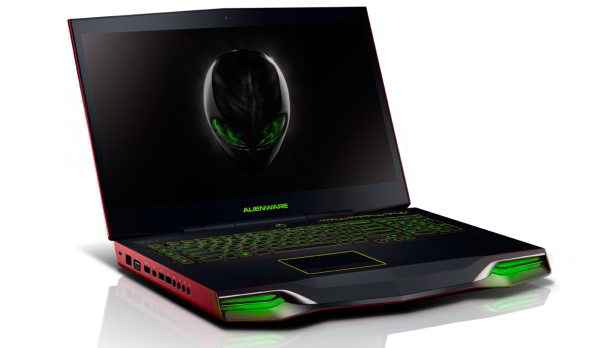 Also read,