After the critical acclaim Raspberry Pi got as a single-board computer that can run Android, Intel is joining the bandwagon with a similar product which can run Windows.
Microsoft has teamed up with Intel and partnered with US based hardware maker CircuitCo which provides printed circuit board solutions. They have come up with a product named "Sharks Cove" which is available for pre-order for $299 (approx Rs 18,000) which can be used to develop hardware and drivers for Windows and Android.
Microsoft wrote about the device in its blog:
This "Windows compatible hardware development board" is designed to facilitate development of software and drivers for mobile devices that run Windows, such as phones, tablets and similar System on a Chip (SoC) platforms.

At $299, this is a board that we believe will find a home with Independent Hardware Vendors (IHVs) and hardware enthusiasts alike. That price not only covers the cost of the hardware, but also includes a Windows 8.1 image and the utilities necessary to apply it to the Sharks Cove. When you additionally consider that the Windows Driver Kit 8.1 can pair with Visual Studio Express and are both free with a valid MSDN account, the initial outlay for Windows driver developers is a lot less cost prohibitive than it once was.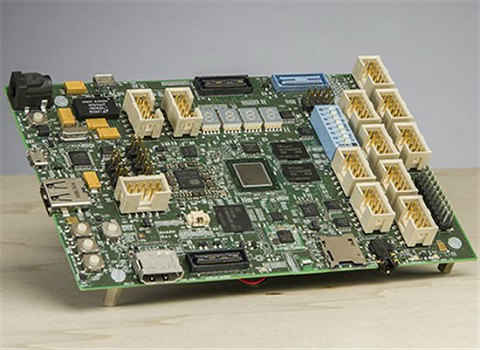 The homepage of the website states: "The Intel Sharks Cove board supports development of devices and drivers that use a variety of interfaces, including GPIO, I2C, I2S, UART, SDIO, USB, and MIPI for Display and Camera. The primary target usage of the Sharks Cove board is for development of subsystems for Intel Atom based Tablets and Mobile devices, but this development board can be used for any Windows or Android based system which uses the Atom processor."
Compared to the Raspberry Pi, it is a bit steeply priced at Rs 18,000 (approx). Whereas the Raspberry Pi is priced at just Rs 2,900 for its latest Type B model. Even if Intel is targeting developers who want to develop for its Atom based Android phones and its entry level Windows notebooks, the price is still not very inviting.
Source: Microsoft Blog, Sharkscove