In early October, we had reported that Logitech was about to announce a slew of accessories to adorn your new Windows 8 operating system. Well, the announcement has come and so have the products. Country Manager for Logitech India, Subrotah Biswas took the stage to announce Logitech's set of new products that have specifically been designed keeping Windows 8 in mind.
The first product in the lineup is the T650 Wireless Rechargeable Touchpad. The trackpad connects to the PC over a 2.4GHz radio signal, pairing it up with Logitech's Unifying receiver that plugs into a USB port of the system. The Touchpad offers very precise point and click actions, thanks to the sensors embedded under the glass surface which improve accuracy beyond those of traditional built-in touchpads. Along with the 13 gestures already supported by the Logitech Touchpad, the SetPoint utility can be used to further personalize the Touchpad.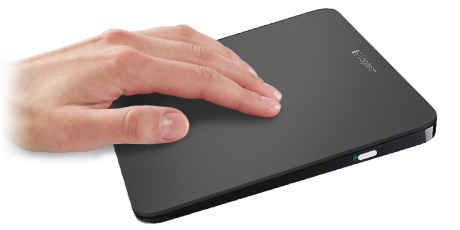 Second addition to Logitech's Windows 8 peripheral portfolio is the Touch Mouse T620. The mouse has a full touch surface for fluid navigation. The advantage of this is that regardless of where your finger is resting on the mouse, the surface will be responsive to the gesture performed.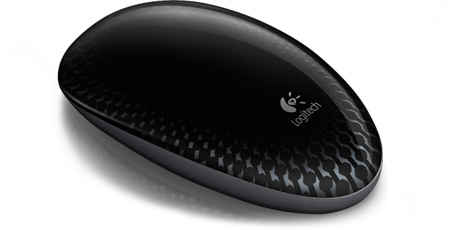 The third addition is a mouse too, the T400, which does away with the full touch surface of the T600 for a little more traditional approach. It retains the glassy feel though, which is good. The little rub strip in the middle (where the centre button would be on a traditional mouse, old timers would know) serves as the touch interface for vertical and horizontal scroll.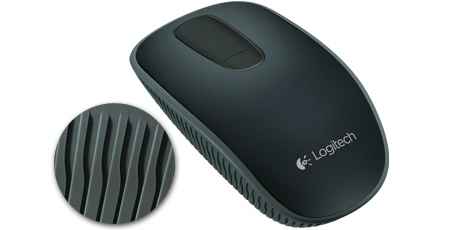 The Logitech K810 is the fourth addition, a Bluetooth-enabled Illuminated Keyboard that can pair up with a Windows 8 PC, an iPad or an Android smartphone. To maximize the utility of the keyboard, Logitech has also thrown in some backlighting, which adjusts automatically according to the ambient light levels, ensuring that the laser etched keys are always easily visible.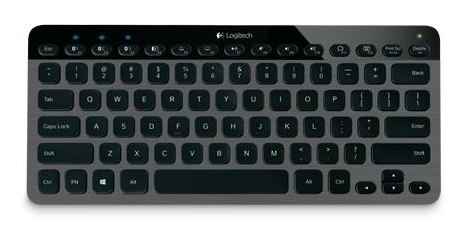 Last but not the least; we have the Wireless Touch Keyboard K400R, which has been designed for a PC-2-TV navigation with built in support for Windows 8 navigation gestures. The keyboard also includes one touch media keys to control playback along with a 3.5 inch touchpad for horizontal and vertical scrolling.
The pricing and availability of the new peripherals are as follows:
Logitech Wireless Rechargeable Touchpad T650- available in market priced at Rs. 4,995
Logitech Touch Mouse T620- available in market priced at Rs. 4,295
Logitech Zone Touch Mouse T400- available in market priced at Rs. 2,895
Logitech Bluetooth Illuminated Keyboard K810- available in the market priced at Rs. 8,295
Logitech Wireless Touch Keyboard K400R- available in market priced at Rs. 2,995