Intel Arc is the new brand for their upcoming desktop and notebook high-performance graphics cards. Like other Intel brands, Intel Arc will host an array of Intel hardware, software and services aimed at the enthusiast graphics market. Hitherto, Intel's upcoming desktop graphics card based on their Xe high-performance graphics microarchitecture has only been known by its "DG2" moniker. From now on, it will carry the codename "Alchemist" and will be the first generation of the Arc line of graphics cards. Future generations on Intel's discrete GPU roadmap have been revealed to have the codenames Battlemage, Celestial, and Druid. Desktops and notebooks featuring the new Intel Arc graphics solutions will reportedly hit retail markets in Q1 2022.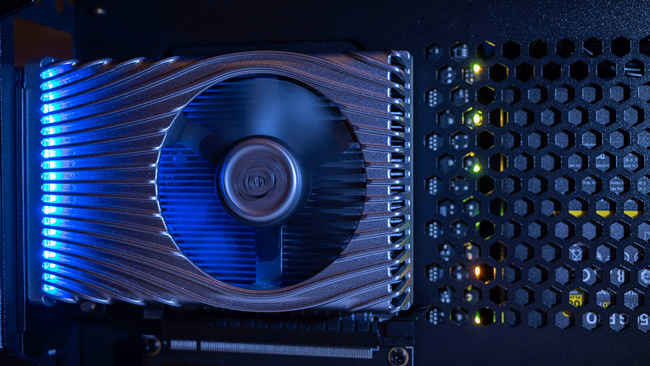 "Today marks a key moment in the graphics journey we started just a few years ago. The launch of the Intel Arc brand and the reveal of future hardware generations signifies Intel's deep and continued commitment to gamers and creators everywhere. We have teams doing incredible work to ensure we deliver first-class and frictionless experiences when these products are available early next year," said Roger Chandler, Intel vice president and general manager of Client Graphics Products and Solutions.
Intel DG2 Rumoured Specifications
Speculations around Intel DG2 graphics have hinted at multiple SKUs with the top SKU sporting 512 Execution Units clocked at a base frequency of 1.1 GHz and a Turbo frequency of 1.8 GHz. This would mean that the top SKU would have about 4096 Shaders. The mobile GPUs will supposedly be rated for 100-120W TDP and the desktop GPUs will have more headroom. As for the memory, we're looking at a maximum video buffer of 16 GB GDDR6 linked to a 256-bit wide bus.
Intel Arc Ray-Tracing and Super Sampling
Intel states that the Intel Arc graphics cards will support hardware-accelerated ray-tracing and AI-driven super sampling technologies. NVIDIA and AMD both support hardware-accelerated ray-tracing technologies such as NVIDIA RTX and Microsoft's DXR. Whereas NVIDIA is the only one to have AI-driven super sampling in the form of DLSS. Intel Arc will reportedly support the full DirectX 12 feature set.
Intel Arc Graphics Cards Release Date
Desktop and notebook graphics solutions from the Intel Arc family will be available in Q1 2022 and more details regarding these new GPUs will be made public in Q3/Q4 2021. Intel have been sampling their Intel Arc "DG2/Alchemist" GPUs for a while now and the Q1 2022 launch window hints at a public reveal being done at CES 2022 in Las Vegas
For more technology news, product reviews, sci-tech features and updates, keep reading Digit.in or head to our Google News page.