Intel announced its Q2 2020 earnings today and one of the major announcements relayed during the investors call was that Intel had identified a "defect mode" in their 7nm process which led to yield degradation issues. As a result, Intel is delaying their 7nm timeline by six months which means that Intel's 7nm CPUs will probably hit the market in late 2022 or early 2023. Until then, Intel will have to rely on their 14nm and 10nm processes for their production lines. Intel's 10nm process was also delayed multiple times over and with today's announcement, it seems their 7nm is also behind schedule.
Intel 10nm, 7nm delays and timeline
While it's easy to point out that Samsung and TSMC have well pushed ahead and even had their 7nm processes ready for production for quite some time, it should be noted that these processes are all not the same and that some manufacturers are actually ambitious with their goals whereas others are rather conservative. Intel's 10nm is similar to TSMC and Samsung 7nm technologies in some aspects. In fact, transistor density for Intel 10nm is 100.76 M Tr/mm2. Million transistors per square millimeter, while TSMC N7FF is 96.5 and Samsung 7LPP is 95.3 at best. TSMC also has multiple refinements in the form of the N7FF+ which has a transistor density of 113.9 M Tr/mm2. AMD's Ryzen processors and GPUs use TSMC 7nm process and the upcoming Zen3 microarchitecture based Ryzen 4000 desktop processors are supposedly built on the improved TSMC 7nm process which in ways puts it ahead of Intel's 10nm desktop processors which are set to launch in the second half of 2021. However, this does not mean that the performance of the processors would be synonymous since there are a lot more factors contributing to overall processor performance.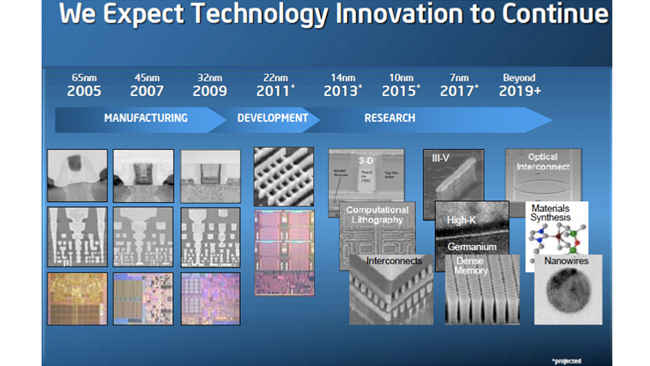 At first, Intel had its 10nm process projected to be ready in 2015 as you can see from one of Intel's old slides pictured above. 7nm was set to follow in 2017. Intel's first 14nm desktop "Broadwell" processors came out in 2015 but they were extremely limited in the sense that only two desktop SKUs and four HEDT processors were ever released under Broadwell. Skylake, which followed Broadwell in the second half of 2015 was the first proper launch of Intel's 14nm desktop portfolio with a full stack of processors catering to all price segments. While Intel has released numerous new families after Skylake, they're all using some optimised form of the very same 14nm process. And this remains true for even the recently released Comet Lake 10th Gen desktop processors that came out in the first half of 2020.
Intel's 10nm processors were supposed to start shipping in 2016 which then was delayed into 2018. Around the same time, Intel moved from their 2-stage Tick-Tock production model which had been in place since 2007 with their new 3-stage Process-Architecture-Optimisation (PAO) model. Tick-Tock was rather simple and relied on timely introduction of new transistor processes. Tick would be a shrink of the previous architecture onto the new process and it would be followed by a Tock which would see Intel introduce a new microarchitecture. Under PAO, Tick corresponds to Process, Tock corresponds to Architecture and Optimisation was the new stage of refining the existing architecture for another generation. In a way, this was essential since Intel's process nodes were always ahead of the competition and ambitious goals would throw up more issues, especially when process nodes got smaller and smaller.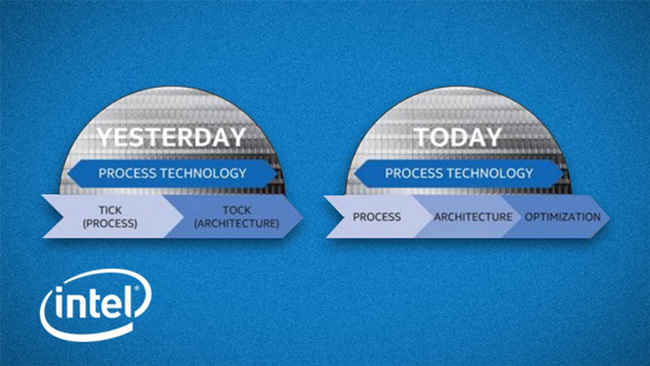 To put forth the PAO model In context with Intel's current lineup, Process was when Intel introduced Broadwell (5th Gen) on the 14nm process for the first time. Architecture was when Skylake (6th Gen) was introduced 14nm as a new architecture, and Optimisation was when Intel introduced Kaby Lake (7th Gen Desktop/8th Gen Mobile), Kaby Lake Refresh (8th Gen Mobile), Coffee Lake (8th Gen Desktop), Coffee Lake Refresh (9th Gen Desktop), Whiskey Lake (8th Gen Mobile), Amber Lake (8th Gen Mobile) and lastly, Comet Lake (10th Gen Desktop).
And now, 10nm desktop processors are finally set to release in the second half of 2021 as per today's Q2 Financial Earnings press release which states, "Intel is accelerating its transition to 10nm products this year with increasing volumes and strong demand for an expanding line up. This includes a growing portfolio of 10nm-based Intel Core processors with "Tiger Lake" launching soon, and the first 10nm-based server CPU "Ice Lake," which remains planned for the end of this year. In the second half of 2021, Intel expects to deliver a new line of client CPU's (code-named "Alder Lake"), which will include its first 10nm-based desktop CPU, and a new 10nm-based server CPU (code-named "Sapphire Rapids")."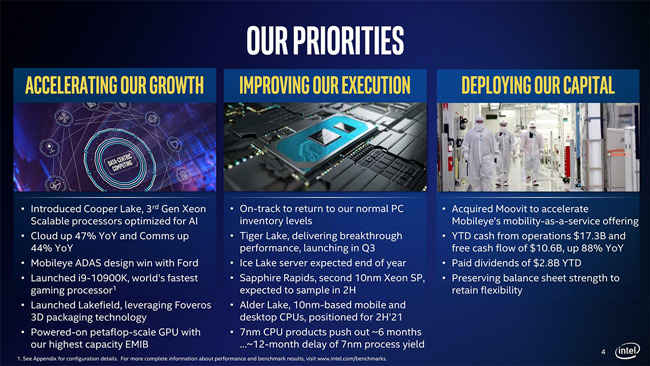 As per Intel's fab schedule put out in 2019, their 7nm process was supposed to be out in 2021 which seems to be on track for just one product, Intel's Ponte Vecchio Xe-HPC GPU which is expected in later 2021. The CPUs, including desktop, mobile and server are all delayed due to the 7nm yield problems and are now a whole year behind schedule.
Intel's press release states, "The company's 7nm-based CPU product timing is shifting approximately six months relative to prior expectations. The primary driver is the yield of Intel's 7nm process, which based on recent data, is now trending approximately twelve months behind the company's internal target."
Intel does release processors as per declarations made in their statements to their investors. Which is why we saw the two 14nm Broadwell desktop processors in 2015 and the one 10nm Cannon Lake processor in 2018. Whether Intel will release a token 7nm CPU just to keep up with their statements or make a proper launch is something we'll only know after we see the first 7nm desktop CPUs launch in late 2022 or early 2023.
7nm isn't easy
As transistors grow smaller, the lithography processes used to manufacture the silicon becomes quite difficult. Processor manufacturing is done by shining UV light via a mask onto the silicon substrate which is then washed and layered over and over again until the silicon is done. There are several issues with each individual step in the manufacturing stage. Getting sharp projections is just the beginning. EUV or Extreme Ultraviolet Lithography, which is technology used to produce silicon which have transistors smaller than 20nm have inherent anomalies which result in misaligned features. Then there are issues with aligning layers on top of each other wherein there can greater chances of misalignment, especially for features that are split across multiple layers. And that's just the tip of the iceberg.
During the Financial Earning call, Intel did state that they would take a pragmatic approach towards manufacturing which includes outsourcing silicon manufacturing to other fabs aside from Intel's own. Intel did not specify if this had already begun.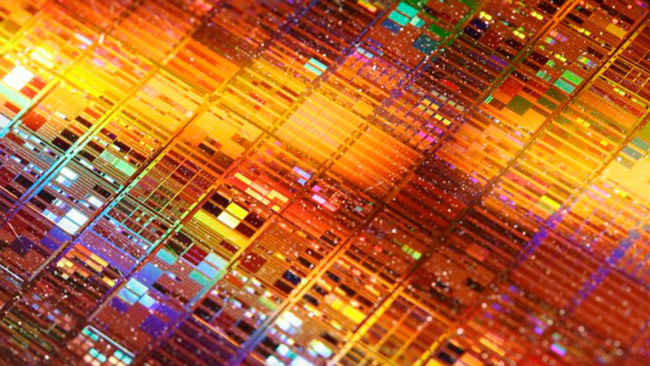 Despite these difficulties, both TSMC and Samsung have managed to get their 7nm processes ready for production in 2018. Intel's 10nm process, as previously stated, is quite similar to TSMC and Samsung's 7nm process. There is little information to form a similar equivalence between TSMC and Samsung's 5nm process with that of Intel's 7nm process, so we can only imagine the challenges that lie on the road to 7nm for Intel.