An article describing the release of Inspan's Genius SW5.1 1005 PC theater system in India at a very affordable price of Rs. 3, 510.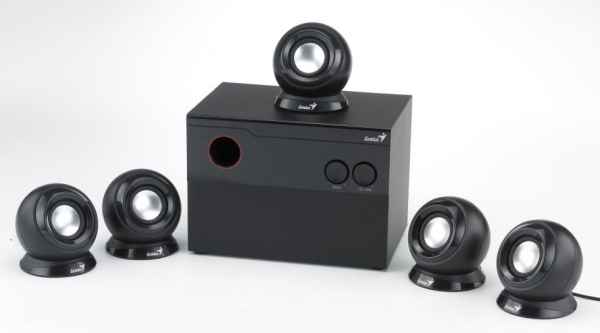 Inspan Infotech in partnership with Genius has reportedly introduced six-speakers PC theater system SW-5.1 1005 with 5.1 channel surround sound for the first time in India. The speaker system is said to incorporate an RMS audio output of 26 watts for superior bass and sublime sound performance.
In addition, the 5.1 channel surround sound would be aptly suitable for playing music, games or movies. It is said to include an ultra-rigid MDF wooden sub-woofer with a v3.0 driver to deliver optimum bass effect, along with distortion free sound. The sub-woofer and the satellite speakers are purportedly stylish and trendy with easily accessible power, volume and bass controls. The speaker cable plugs are apparently colour coded to ensure hassle free connection to the PC. The Sub-woofer is rated to deliver an RMS output of 13.5 watts in addition to the satellite speakers output of 2.5 watts each.
Speaking on this ocassion, Sudhir S,Managing Director of Inspan Infotech has reportedly said, "This is the first time Genius is bringing this product to India. Inspan is happy to launch this product.With the increasing trend of PC being the source of infotainment, accessories are expected to enhance their performance. This product does just that. We are sure customers would welcome this and partners would get more opportunities to capitalize the trend".
Price, Warranty and Availability
The product is currently available in India ex-stock at an affordable price of Rs. 3, 510, with a factory warranty of 1 year.