CORSAIR's focus on giving consumers more control over their RGB components is being showcased by their COMPUTEX launches
CORSAIR®, an international PC gaming peripherals and enthusiast components manufacturer, has announced its new CORSAIR iCUE software along with VENGEANCE RGB PRO DDR4 Memory and Obsidian Series 500D RGB SE Case.
iCUE unifies dynamic lighting control, cooling control, system monitoring and command customization within a single interface, supporting a wide array of CORSAIR products like the K70 RGB LUX keyboard, M65 PRO RGB mouse, to Hydro Series PRO liquid CPU coolers and AXi Series power supplies.
CORSAIR has also announced two new flagship additions to its range of RGB products; VENGEANCE RGB PRO Series DDR4 memory and the Obsidian Series 500D RGB SE PC Case. Both feature individually controllable multi-zone RGB lighting, that can be synced across all compatible CORSAIR devices with one click, as well as in-depth performance monitoring.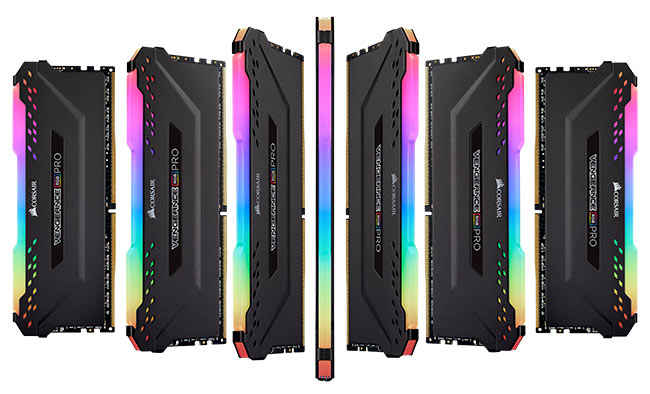 VENGEANCE RGB PRO Series DDR4 memory brings multi-zone RGB lighting to the DIMM slot, with each module having ten RGB LEDs, controlled by CORSAIR iCUE software. It's also possible to re-order or invert each module's lighting in iCUE making it flexible towards your motherboard's DIMM slots' layout.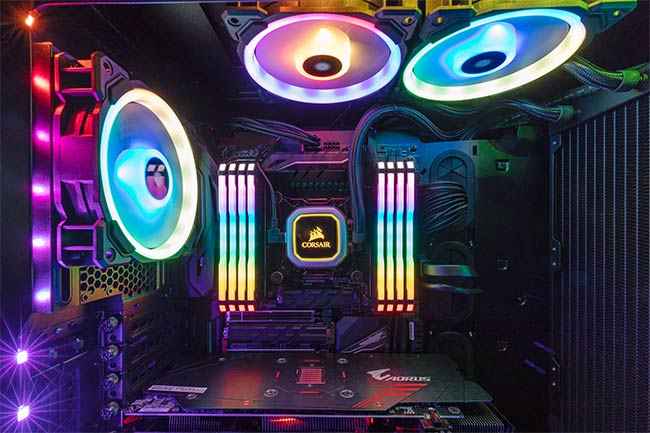 VENGEANCE RGB PRO is compatible with DIMM slots on most current Intel and AMD DDR4 motherboards and running CORSAIR iCUE, with no additional cables or wires required. VENGEANCE RGB PRO also claims high-performance with XMP 2.0 compatibility and availability at speeds up to 4,600MHz. On the overclocking side of things, a custom performance PCB and aluminium heat spreader available in black or white are targetted at improving signal quality and reliability, as well as cooling.
The Obsidian 500D RGB SE adds RGB to the Obsidian 500D. The standard 500D front aluminium plate has given way to smoked tempered glass and is backed by three LL120 RGB fans, each equipped with 16 LEDs for a total of 48 RGB LEDs.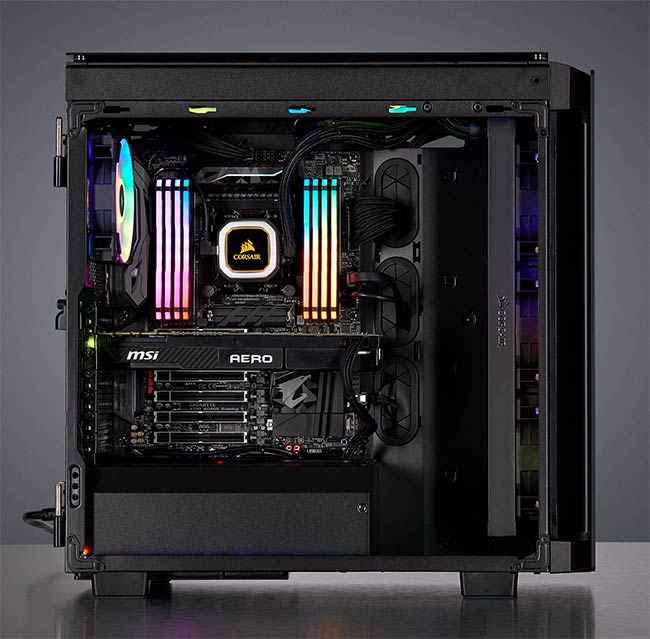 The 500D RGB SE is powered by an included CORSAIR Commander PRO digital RGB lighting and fan controller, and CORSAIR iCUE software and also offers direct control of your system's fans, adjusting speeds to correspond with CPU, GPU or system temperatures for low-noise operation, or even stopping them completely.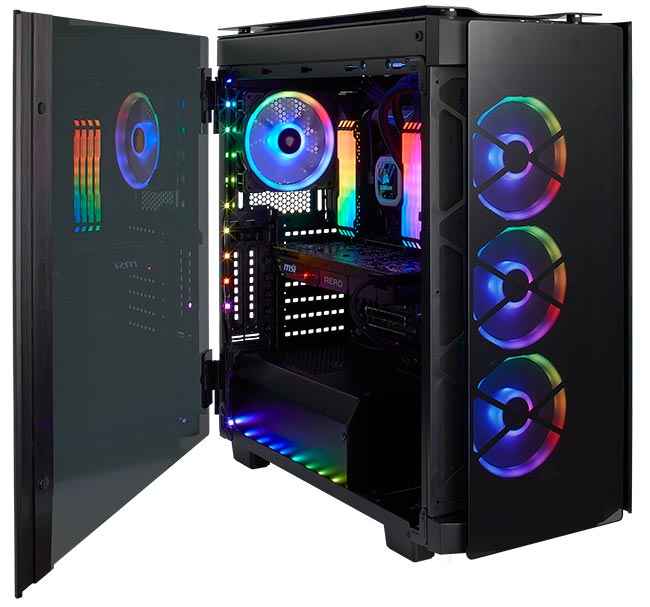 Apart from that, the Obsidian 500D RGB SE retains all the features of the 500D like plentiful fan mounts, storage space and extras, such as a vertical GPU mount.
Obsidian Series 500D RGB SE Specifications
Motherboard Form Factor: ATX, MATX, Mini-ITX
Exterior: 3 x Tempered Glass Panels (left side, right side, front), Aluminum top and trim.
Cooling: 3 x LL120 RGB fans
Lighting Control: Included CORSAIR Commander PRO Digital RGB Lighting and Fan Controller
Fan mounts: 3 x 120mm/2 x 140mm Front, 2 x 120/140mm roof, 1 x 120mm rear
Radiator Capacity: Up to 280/360mm front, up to 240/280mm roof, up to 120mm rear
Drive Bays: 2 x 3.5in, 3 x 2.5in
Max GPU Length: 370mm
MSRP: $249.99 Exc. Tax

Availability, Warranty, Compatibility and Pricing
CORSAIR VENGEANCE RGB PRO Series DDR4 memory will be available in June 2018. The new Obsidian Series 500D RGB SE is available immediately from the CORSAIR worldwide network of authorized retailers and distributors.
VENGEANCE RGB PRO is fully compatible with CORSAIR iCUE software, and also supports GIGABYTE RGB Fusion and MSI Mystic Light software.
CORSAIR VENGEANCE RGB PRO Series DDR4 memory is backed by a limited lifetime warranty, while the Obsidian Series 500D RGB SE is backed by a two-year warranty. Both are supported through the CORSAIR worldwide customer service and technical support network.
For up-to-date pricing of both the CORSAIR VENGEANCE RGB PRO Series DDR4 memory and CORSAIR Obsidian Series 500D RGB SE, please refer to the CORSAIR website or contact your local CORSAIR sales or PR representative.