#IBMCodePatterns, a developer's best friend.
#IBMCodePatterns provide complete solutions to problems that developers face every day. They leverage multiple technologies, products, or services to solve issues across multiple industries.
Click here to know more
Advertisements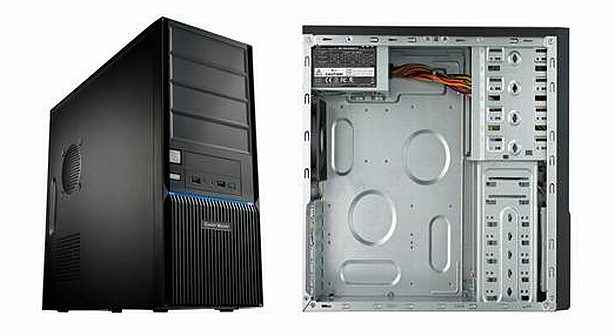 Cooler Master has introduced a new mid-tower chassis, the CMP-350, a low-end cabinet that is targeted at the first-time PC buyer. Aiming to offer a quality product at a low price, the Cooler Master CMP-350 cabinet costs Rs. 2,950, including a Cooler Master PSU.
The CMP-350 has been designed with cooling efficiency in mind, and has excellent airflow with active front, side and rear ventilation systems. The rear vent comes with a 120mm fan attached, and a similar unit can also be attached at the front vent. Cooler Master is also detailing a stamped back plate for improved structural rigidity and optimum motherboard support. The front also has a blue LED light for design purposes.
[RELATED_ARTICLE]A mid-tower chassis, the CMP-350 large enough to accept most ATX motherboards, and its front-side panel as slots for two USB 2.0 jacks, apart from microphone and headphone jacks. The CMP-350 chassis can accommodate up to six hard drives and four optical drives. The power supply it ships with has a lifetime of 100,000 hours or a 2 year warranty, with circuits for Over Voltage, Over Power and Short Circuit protection - a first for the price.
Note: The chassis carries a one year warranty. Two years warranty on PSU equals first year unit replacement and second year repair warranty.