New laptops featuring RTX 30 graphics cards will be available starting January 26th, 2021
NVIDIA announced Ampere architecture based RTX 30 mobile GPUs for laptops built for gaming and content creation. These new GPUs will succeed to older gen RTX 20 series mobile GPUs. NVIDIA partners are reportedly preparing more than 70 models for launch in the coming months. The launch is centered around three RTX SKUs – RTX 3060, RTX 3070 and RTX 3080. NVIDIA states that these partner laptops featuring the new Ampere GPUs will begin later this month (January 26th onwards) even though desktop RTX 30 cards are extremely hard to come by in the Indian as well as global markets. NVIDIA also unveiled the RTX 3060 desktop GPU during their CES 2021 virtual event.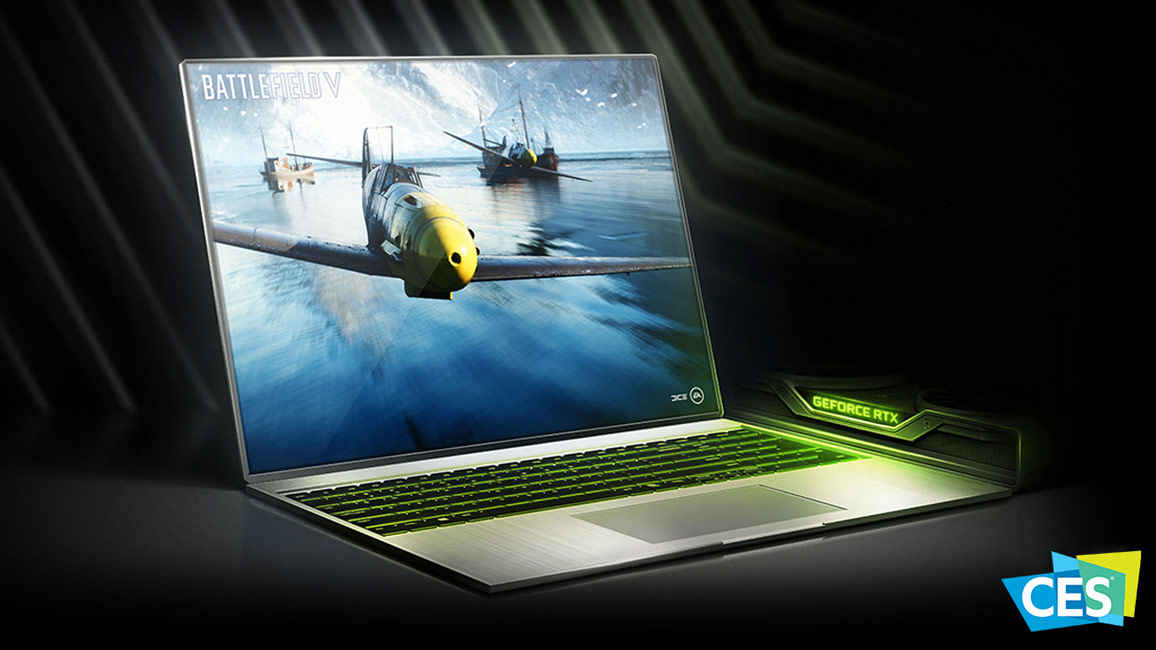 "After taking the desktop market by storm, our NVIDIA Ampere architecture is now powering the world's fastest laptops," said Kaustubh Sanghani, vice president and general manager of GeForce OEM at NVIDIA. "Nowhere does power efficiency matter more than in gaming laptops, a market that's grown 7x in the past seven years. These new thin and light systems are based on our Max-Q technologies, where every aspect — CPU, GPU, software, PCB design, power delivery, thermals — is optimized for power and performance."
NVIDIA GeForce RTX 3060, 3070 and 3080 mobile details
NVIDIA has had Max-Q and Max-P GPUs for gaming and content creation use cases. Max-Q variants are slightly underclocked compared to their desktop variants whereas Max-P are closer to their desktop cousins. Thus far, the desktop RTX 3060 has proven to provide a significant performance increment over the desktop RTX 2080 and even equalling the RTX 2080 Super in some games. It remains to be seen if the same characteristics will be observed in these new notebook GPUs as well.
The RTX 3070 also boasts of a significant performance uptick over the RTX 2070 and is suited for 1440p gaming. And lastly, the RTX 3080 features a massive 16GB video buffer and claims to provide more than 100 FPS with ultra settings at 1440p. And when it comes to eSports, these new RTX 30 laptops claim to provide more than 240 FPS ensuring proper utilisation of the high-refresh rate panels that they generally ship with.
Pricing for RTX 3060, 3070 and 3080 laptops
Laptops featuring the RTX 3060 will be priced starting $999, the RTX 3070 laptops will start $1299 and the RTX 3080 laptops will start from $1999 onwards.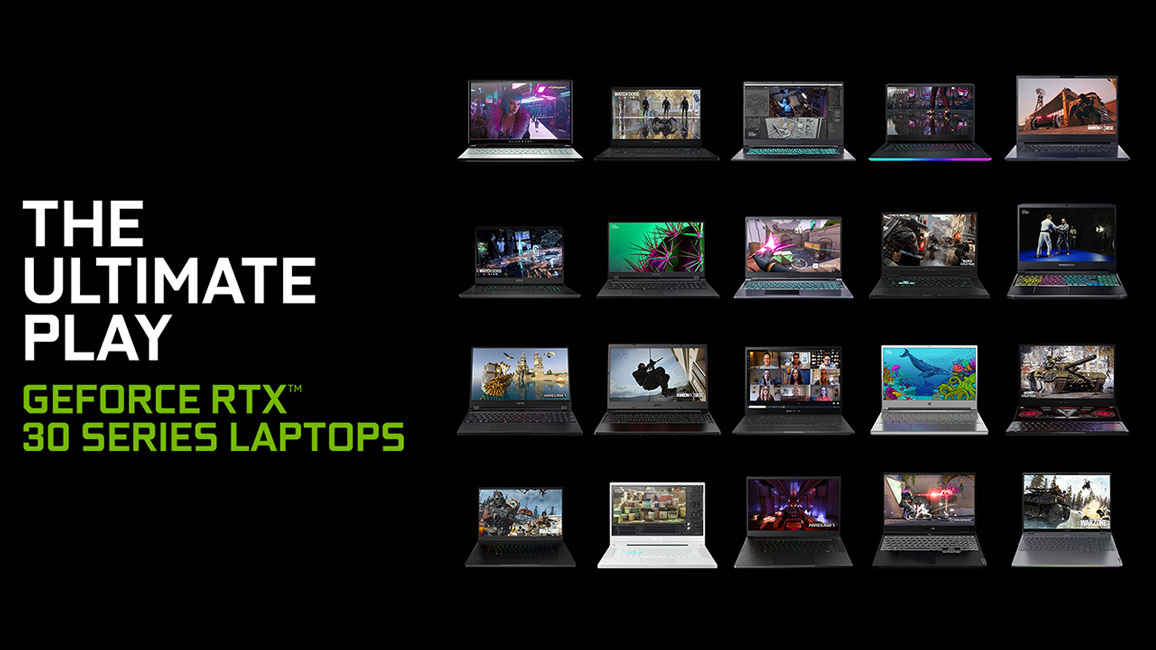 NVIDIA RTX 3060, 3070 and 3080 mobile GPU features
NVIDIA incorporates several features to make the RTX GPUs more suitable for mobile form factors. These primarily deal with power, thermal and acoustic management. Here are the features at a glance.
Dynamic Boost 2.0: This is a power management feature which allocates power intelligently between the CPU and GPU based on the dynamic power needs that the currently running task may require.
WhisperMode 2.0: This is another power and acoustic management feature that is customised per laptop model to suit the manufacturer's thermal and acoustic limits.
Resizable BAR: This is a PCIe technology that allows the CPU to access all of the GPU's memory pool providing performance boosts in games that can make use of the same.
NVIDIA DLSS: Perhaps one of the biggest improvements with RTX 30 series is DLSS 2.0 which is an upscaling algorithm that scales high-setting low-res images to fit higher resolution displays. Coupled with NVIDIA's hardware-accelerated ray-tracing feature, this forms a powerful combination.
For more CES 2021 coverage, head over to our CES 2021 hub.