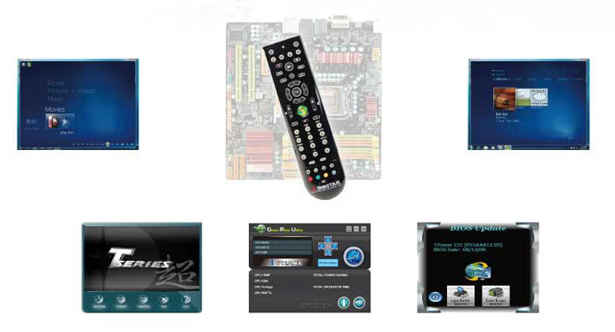 Biostar, a Taiwanese motherboard and graphics card manufacturer, has introduced Bio-Remote, a Microsoft certified Media Centre Remote Controller. The device allows users of Windows 7/Vista PCs to have easy access to videos, music, photos and other digital media wirelessly, with a touch of a button.

It uses an onboard "Consumer IR header", and along with a "friendly on-screen menu", provides a "fun, energizing, and integrated digital media experience." It requires no software installation, and is a plug and play device that is ready to use straight out of the box.

The price is especially attractive at Rs. 449, and the product will be available by mid-May. To be noted however, that it will not work on editions of Windows 7 Starter of Home Basic, or on Windows Vista Home Basic, Business, or Enterprise.

The remote also allows users to access Biostar's TOVERCLOCKER utility. This point reveals the fact that the Bio-Remote is supported only by a few Biostar motherboards, namely: TH55 XE, TH55 HD, TH55B HD, H55 HD, and TA890GXE. So, if you have any of these motherboards from Biostar, you can enjoy the "integrated digital media experience" at an affordable price. The Biostar Bio-Remote is distributed in India by Abacus Peripherals Pvt Ltd.