AVerMedia has launched the Live Gamer HD (C985) in India, a 1080p high-definition hardware compression video capture card designed for PC gamers.
The Live Gamer HD comes equipped with on-board hardware encoding capabilities, which is capable of recording on-screen activities of the same system without compromising CPU usage and gaming performance.
With the PCI-Express interface, the gaming footages can be preserved flawlessly. Moreover, the HDMI/DVI input and output connections pass through the signal and deliver the real-time gaming experience while recording in background.
The Live Gamer HD will be shipped with the brand new RECentral software, an application AVerMedia developed for recording and streaming the gameplays.
According to AVerMedia, Live Gamer HD is a 'game changer for PC game recording,' because it supports a variety of resolutions, and the pass-thru function makes it 'work perfectly with your graphic card and display.'
When capturing from the graphic card on the same machine, the Live Gamer HD functions just like PC screen recording software—but without frame drop, quality loss or high CPU usage.
Compared to traditional ways of PC screen capture, the on-board H.264 encoder not only saves system utility, but also significantly improves storage efficiency of the hard disc for full HD clips.
Additionally, AVerMedia encloses an USB-interfaced Hot Button for precise and easy capturing of specific in-game scenes, which can be triggered at just one press of the button. Another highlight is the accompanying application named "RECentral".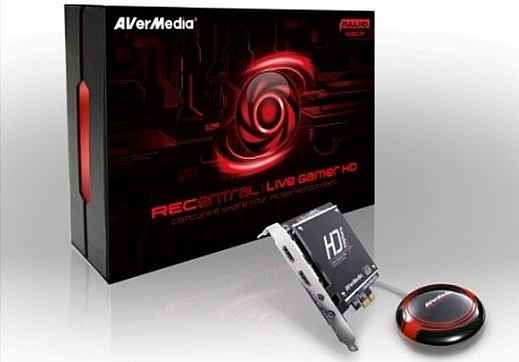 The gaming-oriented application definitely understands your needs. It records off not only the gameplay but also the voice commentary on your request. For those who want to showcase their skill over the Internet, the RECentral is also able to stream live footages onto TwitchTV. Even better, RECentral lets you preserve personalized settings and switch among profiles for each new task.
The Live Gamer HD will be shipped with comprehensive accessories including HDMI cable, DVI to HDMI cable, HDMI to DVI connector, 3.5mm audio cable, RECentral software application and the Hot Button.
Pricing and availability: The product is available with the authorized distributors of AVerMedia Technologies, at a price of is Rs. 16,750 with a warranty of 2 years.