Computex 2010 has certainly already introduced numerous new technologies, from Intel's Oak Trail and Canoe Lake platforms, to Asus' 2450 dpi e-reader, the Eee Tablet. AMD was not to be left out, kick-starting the 'accelerated processor era' with the introduction of the much awaited Fusion chip, and its first public demonstration.
Made on the 32nm fabrication process, the AMD Fusion family of Accelerated Processing Units (APUs) will take on Nvidia's multi-core SoC Tegra and Intel's multi-chip-module Clarkdale family of Core i3 and i5 processors, providing OEMs and end users a CPU-GPU processor combination on a single die. This promises unprecedented energy efficiency and value for money for users, with a reduced form factor and motherboard circuit complication.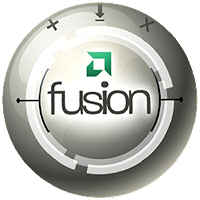 The next level of integrated graphics, the Fusion chip is designed to offer heterogeneous compute capability, assisting the main processor in general computing besides performing visual processing tasks, and will support DX11, Direct Compute and Open CL, something that Intel's CPU-GPU hybrid doesn't offer.
According to AMD, the Fusion family represents a "significant shift in processor architecture and capabilities, combining high-performance serial computing and parallel graphics processing cores onto a single die to improve visual and data-intensive tasks that are pervasive in today's computing environments."
The AMD Fusion family is only scheduled to arrive in the first half of 2011. You can see the AMD showing off the Fusion family at the Computex conference below: