AMD Ryzen 4000 desktop CPUs based on the Zen 3 architecture and Radeon RX 6000 GPUs will be announced on October 8 and October 28, respectively. AMD had recently teased the Radeon RX 6000 series graphics cards in Fortnite 'Free-For-All' and 'Capture The Flag' maps via an easter egg. The dates were confirmed on AMD's social media handles today and also be AMD CEO Dr. Lisa Su on her personal Twitter handle. AMD has been on a roll with their Ryzen 3000 desktop CPUs and their latest Ryzen 4000 CPUs have proven to be power efficient and capable of high performance across all use cases. We also saw the Radeon RX 5000 series get fleshed out recently with the launch of the RX 5300 which with the rest of the family makes up a nice portfolio across all performance segments. The only thing missing are high-end GPUs which could compete with the likes of the RTX 2080 Ti. NVIDIA has already announced the RTX 3080, 3090 and 3070 graphics cards so the Radeon RX 6000 GPUs are coming in at the right time.
AMD Ryzen 4000 Zen 3 Desktop CPUs
AMD has Intel beat in the core-count race as their top of the line Ryzen 9 3950X has 16 Cores / 32 Threads and the HEDT Threadripper CPUs go up to 64 Cores / 128 Threads. Intel's top desktop 10900K CPU only goes up to 10 Cores / 20 Threads but has better single-threaded performance. AMD's Zen 3 is expected to bridge that gap and make AMD processors better in most aspects where it falls short of Intel. Threadripper CPUs based on Zen 3 usually appear a couple of months after the mainstream desktop CPUs are launched.
AMD Radeon RX 6000 RDNA2 Graphics cards
AMD's RDNA2 GPUs have already secured major victories as both next-gen consoles, PS5 and Xbox Series X and S, feature AMD RDNA2 GPUs. Dubbed "Big Navi", the RDNA2 graphics cards are expected to finally make AMD competitive in the high-end segment.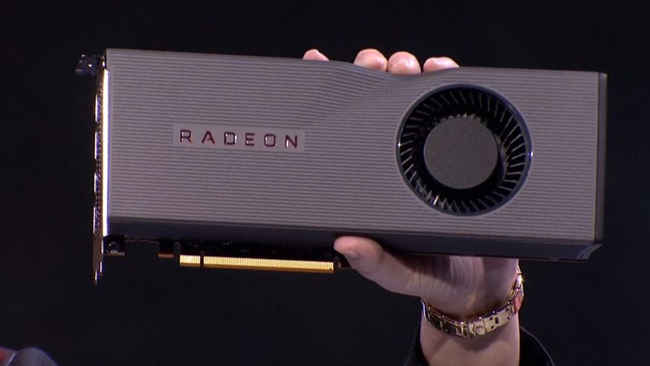 The previous gen RDNA RX 5000 series of graphics cards have been very competitive in the upper mid-range segment with the RX 5700 XT providing tough competition to the NVIDIA RTX 2070 and its variants. The recent RTX 3000 cards are expected to provide a generational leap over the Turing based RTX 2000 GPUs and the Radeon RX 6000 GPUs will be facing tough competition from them.

Mithun Mohandas
While not dishing out lethal doses of sarcasm, this curious creature can often be found tinkering with tech, playing 'vidya' games or exploring the darkest corners of the Internets. #PCMasterRace https://www.linkedin.com/in/mithunmohandas/