Working from home?
Don't forget about the most important equipment in your arsenal
Click here to know more
Last year Qualcomm promised us a new faster Wi-Fi standard touted as WiGig or 802.11ad standard. They came true on their word with the unveiling of the new TP-Link Talon AD7200 router. The new things about 802.11ad standard is that you have the existing 802.11ac standard supporting bands of 2.4GHz and 5GHz with transfer rates of 800 Mbps and 1733 Mbps, respectively. And a new 60GHz band with a transfer rate of 4600 Mbps. So all put together, this router can cumulatively transfer data at the rate of 7133 Mbps.
The design of the product is identical to the TP-Link Archer AC3200 complete with the 8 antennas, internet port and 4 full Gigabit ports. The only addition or distinguishing features being an extra USB3.0 port in place of a USB2.0 port and, of course, the WiGig standard which is touted to have a theoretical bandwidth of 4.5 Gbps (approximately). But before you get all excited about the high bandwidth consider this basic physics 101 fact that, higher the frequency of the wave lower is its wavelength.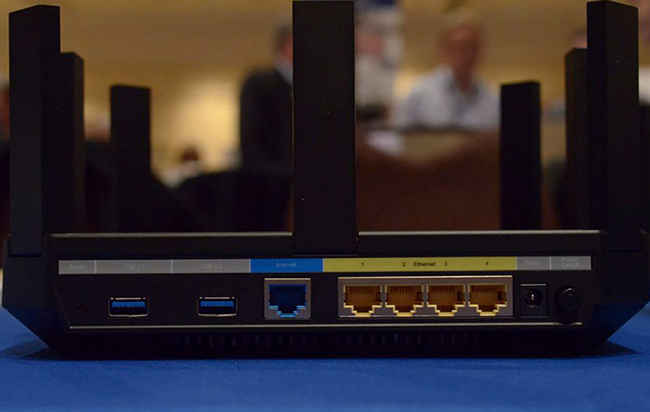 So having such a massive bandwidth is truly awesome and all, but is limited to a narrow physical space of mostly a room with little or no obstacles, because the electromagnetic energy of the waves can be absorbed even by gas molecules in the surrounding atmosphere. This maybe one of the reasons why Qualcomm came up with the hybrid module of having both 802.11ad for massive bandwidth in a limited area and 802.11ac standard for flexibility of propagation over long distances.
All of this seems quite exciting and we can't wait to test one out. This router is the only one in the market supporting 802.11ad as of the moment so TP-Link has yet to decide on the pricing. So stay tuned for more.