Qualcomm has announced its Immersive Home platforms for mesh routers with four different products
Qualcomm has announced its Immersive Home platforms for mesh routers with four different products. The Qualcomm Immersive Home 318, Home 316, Home 216 and Home 214 platforms are designed to improve wireless performance for mesh routers with dual-band and tri-band spectrum support. With the new networking platforms, Qualcomm aims to improve wireless internet performance across the board that use Wi-Fi 6 and Wi-Fi 6E solutions.
The Coronavirus pandemic has led to wider adoption of home broadband and Wi-Fi solution with more people now working from home than ever before. Qualcomm's Immersive Home platforms look to improve gigabit speeds with lower latency for home mesh networks and also targets affordable price segments.
"We have launched the Qualcomm Immersive Home platforms, a fresh approach to home networking leveraging high-powered Wi-Fi 6 and 6E, a fresh architectural design customized for home deployments, and advanced features designed to deliver Gigabit performance to every corner of the home," said Nick Kucharewski, Vice President and General Manager, Wireless Infrastructure & Networking, Qualcomm Technologies, Inc.
Qualcomm Immersive Home platforms detailed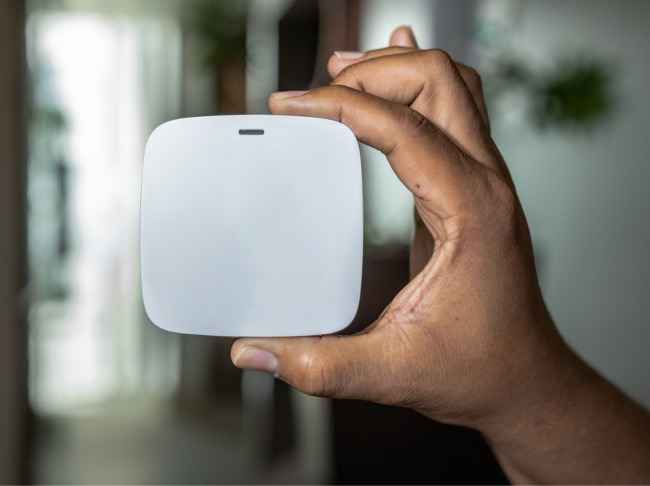 Qualcomm has announced four new mesh networking solutions under its Immersive Home platform. The new mesh networking solutions are capable of offering 2.5X throughput per watt that has resulted in a compact reference designs while keeping the devices affordable.
The company also claims that the platforms are capable of reducing latency by upto 8X in congested environments enabling mobile gaming and XR based use cases and less than 3ms latency for VR based applications. The new platforms also support security protocols including Wi-Fi SON, OpenSync and EasyMesh along with multi-user traffic management technology.
The Home 216 and Home 214 are both dual-band (2.4GHz and 5GHz)Wi-Fi 6 platforms that offer significant improvements over the last generation supporting upto 5.4Gbps speeds. The Home 216 platform supports 6-stream configuration while the Home 214 supports upto four spatial stream configuration for upto 3.0Gbps PHY rate.
The Home 316 and Home 318 are tri-band (2.4GHz, 5GHz and 6GHz) Wi-Fi 6 platforms that are designed in a way to de-stress network congestion by using Wi-Fi 6E and support emerging 6GHz use cases including VR/XR, cloud gaming, streaming and more. The Home 316 and 318 platforms support upto 7.8Gbps transfer rate with upto six-stream configuration for the Home 316 and upto 8-stream configuration for Home 318 platform.