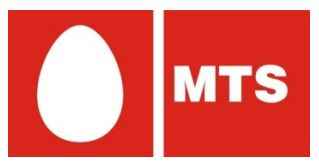 Sistema Shyam TeleServices (SSTL), which nationally operates its telecom services under the MTS brand, has announced a faster version of its popular broadband service MBlaze. The new MTS service, known as "MBlaze Ultra", promises speed up to 9.8 Mbps and is priced at Rs. 2,499.
MTS plans to roll out the new service in a phased manner. The new service is already available in Jaipur and is expected to be launched across India very soon. Announcing the launch of 'CDMA EV-DO Rev.B Phase II network' in India, MTS India President and CEO Vsevolod Rozanov says the new service will "redefine" the mobile broadband experience.
[RELATED_ARTICLE]
The company says that it has no intention of pulling back its previous product MBlaze from the Indian market. The MBlaze, which promises a speed up to 3.1 Mbps, is presently available for Rs. 1,599. MTS also hopes that upgrading to EV-DO Rev. B Phase II network will boost its efforts to provide "higher speeds" to its users.
However, it's notable that in spite of the new technology, GSM 3G still remains technically a faster choice. Most of the 3G operators in India promise speed up to 21 Mbps, more than double of the speed offered by MTS.
With the escalating competition from the GSM operators, the CDMA players are compelled to raise their network to the latest Rev B technology. If reports are to be believed, Tata Communication, which provides Photon services, will be coming up with Rev B based services later this year. Another prominent CDMA player, RCom is also reportedly working on the new technology.
The MBlaze Ultra comes with several schemes and offers. The dongle is available for Rs. 2,499 and tariff plans start at Rs. 629. MTS is also offering its subscribers an option to buy the dongle for Rs. 4,599 along with 1GB free data usage for the first six months.
Does the MBlaze Ultra excite you? Let us know your take in the comments section below:
Also read,