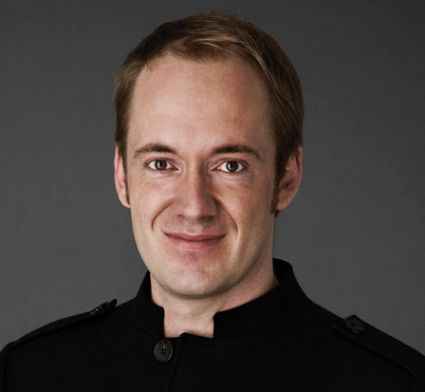 Eskild Hansen, Head of Cisco's European Design Centre
At the Cisco Office in Mumbai, Digit recently got a chance to have a TelePresence meeting with Eskild Hansen, Head of the European Design Centre, to talk about the company's fresh approach to designing routers under their new division, the Consumer Business Group (CBG).
We wanted to know what Cisco thought of the Indian market in terms of Internet and Wi-Fi usage, as well as what its plans were for customised content.
"India has close to one billion people, so there are a huge number of people who can use the Internet," Hansen said. "Currently, there is no support for Hindi (in our router software), but we are trying to localise it as much as possible."
Now, there were more important things to talk about, but when having a conversation with someone via cameras and a large screen, we were itching to know when can we expect to do the same from the comfort of our home...
"We are planning to bring it to the consumer market, but we do not have a concrete plan yet. It's the same human network, if you think about it. If you want to connect with your friends and family, it's not about looking at a computer, but something you want to do in your living room. So it's a natural movement process. It will be really interesting to see how we develop as a company within the next 2-5 years," Hansen said.
And the company's development was really the key to our conversation. Cisco has renewed its approach to designing routers in the past few years and Hansen – heading the Design Centre in Denmark – was the best person to ask about it.
As he explained it, the whole thing started with a desire to be recognised as the best consumer product in their category.
"We have the vision to be the leading company in our category... number two is not good enough. Even with our products, if you look at the reviews they get, it shows that we are moving towards that," Hansen said.
To that end, Cisco acquired rival Linksys in 2003. But although the classic Linksys routers were successful when it came to performance, the looks were a problem. Cisco held focus groups to discuss the popular WRT300N and received comments ranging from "I'd be scared to mount it on the wall. Half of it will break" and "It looks like an old answering machine" to one consumer who said "That's 'Star Wars' horrible!"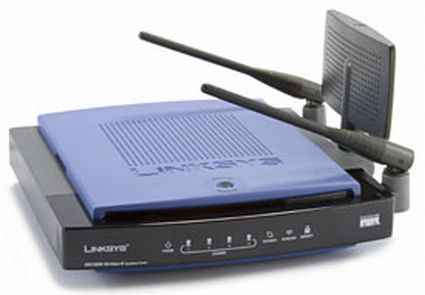 The much-criticised WRT300N, looking like something out of Star Wars!
From then on, a lot of effort has gone into designing the new 'Linksys by Cisco' routers.
"They wanted a look that was modern, could perform and would look good in any home or office," Hansen explained.
So how do you go about such an arduous task? Much of it has to do with how the European Design Centre operates.
Everybody at Cisco implements the company motto – 'The Human Network' – into their daily work life so as to stay connected internally.
Hansen explained: "The whole idea about Cisco is that we have something called 'Cisco 3.0', like Web 2.0 collaboration technologies. We're doing that within our company. We have blogs and video blogs and all kinds of internally linked things and we use these to collaborate."
So a blog about an individual breakthrough in a certain project has other members of staff – even from a different office – congratulating the team and commenting upon their work.
This way, although the Design Centre team was not responsible for designing the software in the routers, it was still a collaborative effort. They didn't execute the Easy Link Advisor installation package, but it's really about how they were all moving towards the same mission by being updated about the other's progress, Hansen pointed out.
The Design Centre chief also showed off a photo of their Creative Arena, which could be occupied for hours or days for total concentration and undisturbed work sessions.
Still, the ride was a bit bumpy. For instance, Cisco wanted to hide the router's antennae without affecting performance.
That's where technologies such as the 3D printer from Z Corporation came in handy, where the Design Centre team could see their concepts come to life. A hands-on replica helps a lot in understanding problems and improving upon a design, Hansen said.
The final outcome, of course, is the sleek and classy routers that are available in the market today, like the delectable WRT320N here: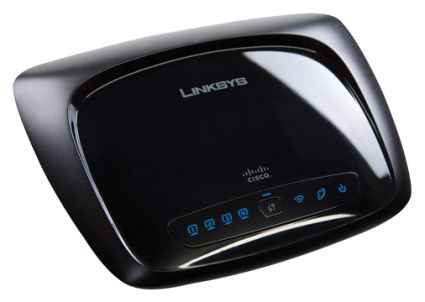 We can't wait for what's next in store from the Cisco European Design Centre…