OnePlus TV 32Y1 - Smarter TV
Android TV with superior craftsmanship and elegant design - Buy Now
Click here to know more
Advertisements
CES 2010 wrapped up quite neatly. Although it showed nothing outstanding on the last day, it was nevertheless a feast for everyone assembled there. This event brought to us a variety of gadgets which will become a part of our life soon enough. The visitors had a gala time at the big event and saw various eye candies from the best in the business.

Day 3 began with LG showing their prototype of a next-generation TV remote which resembles a wand and is quite aptly named 'The Magic Wand.' It gives the user access to the company's Magic UI. It is currently available for only the 8500 Series and it conjures a cursor on the screen which allows the user to control the menu. Samsung has also integrated a screen on it's remote in the 9000 Series and it can also display what's running on the TV while you visit the bathroom or leave the room for some work.

Asus has partnered Bang & Olufsen for their latest high-end laptop. The laptop has been named as the NX90. It runs on Core i7 1.73 GHZ, 8 GB of RAM and comes with a Blu-Ray drive. It has beautiful, curvy speakers which performed even between the loud din created by the visitors.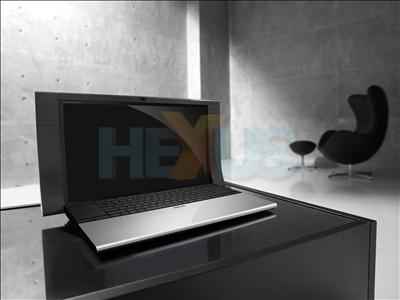 Sony launched the Webbie last year, which provided direct competition to Cisco's Flip. The company has launched its successor which has quite a groovy name-Bloggie. It retains the shape of the Webbie and has a swivel screen which can move 270 degrees. It has a handy add-on lens which can swivel a full 360 degrees. This is another great device form Sony and is surely going to be a hit.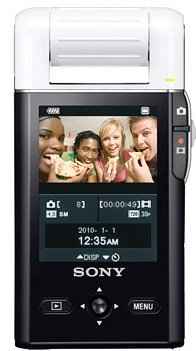 DisplayLink also showed its USB 3.0 Prototype. It uses this technology to deliver higher resolution, at better frame rates on more and more screens. Youtube also unveiled its channel with full 3D HD capabilities. Although it had a 3D channel since July, it required users to wear the traditional red/cyan glasses. It will be viewable through nVidia's 3D glasses in full color.

Day 3 at CES proved to be a dud to some extent. But the first two days had excited consumers in a never before way, and had taken them into an experience they are never likely to forget. We saw 3D, as the biggest gainer from this event. It got so much limelight and appreciation, that it may well have been the theme of CES 2010. Companies from all over the world displayed various innovations in 3D technology across all fields including TV's, Players, Cameras, Projectors and even the glasses! This technology is going to impact us in a big way as this decade progresses. Let's see by when will the 3D TV's replace our Home televisions and when will the 3D camcorder replace the Handycam.

Another emerging technology at this event was the rise of tablets. Tablet computers are the future of compactibility and are a great replacement for the heavier laptops. We had companies like HP and Dell jumping in this field and showing great promise for the consumers. These little machines are capable of running even the heavier applications at a fractional size. These ay replace the big leather laptop bags people are seen carrying around.

Mobile processors also got a push by the unveiling of Tegra 2 and Moorestown range. These processors will even shrink the size of smart phones further and be more energy-efficient.

This marks the end of CES 2010, which showed great promise and lots of hopes for the common consumer.