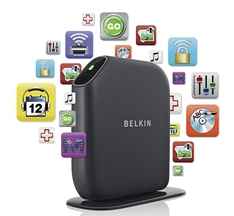 Virtually redefining the scope of Wi-Fi networking solutions, Belkin y'day unveiled a brand new range of next generation Wi-Fi routers, based on the 802.11n standard; that dare to capture your imagination by providing speeds up to 300 Mbps, while making your home networking simple and enjoyable. Belkin's state of the art Net Next Wi-Fi product lineup encompasses the following: Basic, Surf, Share and Play Max routers, Modem routers and wireless USB client adapters. The impressive Wi-Fi product lineup promises a wide-array of entertainment and multimedia features to consumers like streaming music, HD videos, playing games, sharing photos and printing wirelessly from anywhere at home.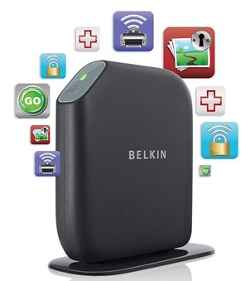 The new Wi-Fi range is designed for a wide section of consumer-base, ranging from the "Technology Enthusiast" to a "Newbie" who may be technically confused by the "speeds and feeds" of the complex setup involved with today's most other consumer Wi-Fi products. Keeping this in mind, Belkin's Net Next range is said to ship with pre-configured wireless security settings with unique predefined security ID for every device, so that your network is secure from the moment you plug it in. In order to make the product set up even more convenient and feasible, all the routers are shipped with pre-wired network cable and power adapter. In addition, to deliver a consistent and hassle free experience to users, all models are built with "Self-Healing" feature which is configured to automatically identify and resolve network problems.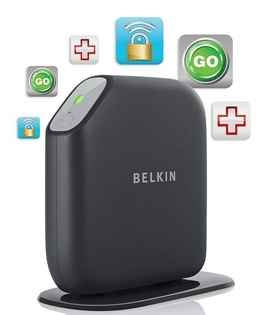 Belkin has set its sight on achieving high growth trajectory in the coming years, by adopting revolutionary and technologically advanced Wi-Fi networking concepts in the home consumer product segment. Pre-installed with exciting applications ("Apps") like: Music Mover, Print Genie, Self-Healing, Daily DJ, Memory Safe, Torrent Genie, Music labeler and Bit Boost, Belkin Net Next range offers an irresistible value for money to "Apps" savvy consumers keen on getting more things done, with a simple plug and play device. In addition to being simple and easy to set up wirelessly, it is stylishly sculpted with a hint of impressive design aesthetics.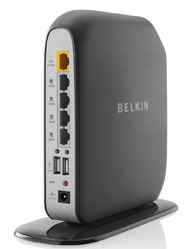 Key applications on the Belkin NetNext Router Range
| | |
| --- | --- |
| | Self Healing: Automatically identifies and resolves network problems and runs routine maintenance scans to give the clearest wireless channel. Available on Basic, Surf, Share and Play Max. |
| | Memory Safe: Automatically backs up precious photos and important files to an external hard drive. Available on Share and Play Max. |
| | Print Genie: Print wirelessly from any computer on the network from anywhere in the home. Available on Share and Play Max. |
| | Music Mover: Play MP3s from a music library on the home stereo wirelessly by connecting an external hard drive to the router for storing music and moving music from a computer to the stereo through devices like Xbox 360® and PlayStation® 3. Available on Play Max. |
| | Music Labeler: Automatically identifies and labels tracks with the correct title, artist, and genre. Available on Play Max. |
| | Daily DJ: Get daily personalized playlists from a music library based on your mood. Available on Play Max. |
| | Torrent Genie: Keeps track of large media file downloads like movies, music, and games, even when the computer isn't on or in sleep mode and can resume download from the previously saved point. Available on Play Max. |
| | Bit Boost™: Prioritizes traffic on the network for video, gaming, and VoIP, allowing the user to allocate more bandwidth to the most important data streams based on priority for seamless network traffic. Available on Play Max. |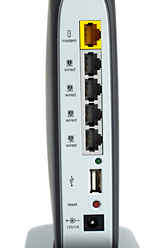 However, we would have appreciated the support for high-speed USB 3.0 ports instead of the low-speed USB 2.0 ports on the Wi-Fi routers. Also, the lack of automatic 128-bit data encryption and decryption feature with the 'Memory Safe' (data backup) application leaves a lot to be desired in terms of security. All the while, it wouldn't have hurt if Belkin had provided scope for adding open source apps into the existing assortment of rich multimedia "Apps". As Belkin intends to develop its own "Apps", rather than introducing third-party "Apps". We were slightly disappointed with these shortcomings.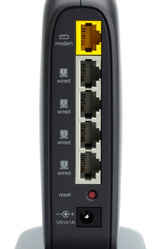 Speaking at the launch of next-gen Wi-Fi routers, Mr. Mohit Anand, Managing Director Belkin, Indian Sub Continent has stated, "The explosion of digital content sharing is tremendous and growing rapidly in India but there is still a large community that finds it tough to select the right Wi-Fi equipment. With this new path breaking innovative product offering Belkin will be able to provide a World Class, simple to set up, fast, reliable and secure wireless consumer experience.". Mohit, further added that, "This wireless networking range of products are designed to be user- friendly and with the great "Apps" suite integrated, are a sure shot recipe for a great consumer experience.". We certainly hope so. Nevertheless, we'd put these Wi-Fi routers on the line and have a review for you very soon.
Price and availability:
Basic: Price - Rs. 2,399
Surf: Price - Rs. 3,099
Share: Price - Rs. 4,299
Play Max : Price - Rs. 8,199
Weblink: http://www.belkin.com/in/networking/