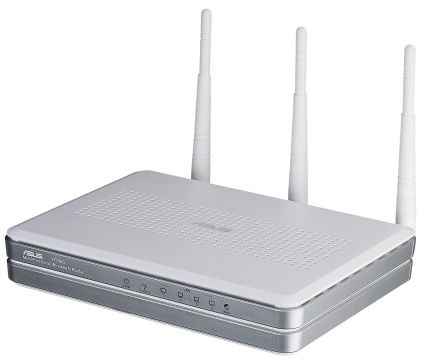 Asus is no new name to the technology world, providing a wide array of products. The company has now launched a new wireless router for the Indian market, the ASUS RT-N16.
Engineered for the future, the Asus RT-N16 is a Wireless-N Gigabit Router offering three "S's" that fulfill users' all-around networking needs that no other brand can provide: Speed for ultra-fast data transfers; Simplicity for unparalleled ease-of-use and ease-of-setup; and Security for absolute peace of mind when performing online tasks.
"At Asus, we constantly try to provide our customers with products that incorporate unique innovations along with the latest technology to offer our customers not just a regular hardware solution but something that extends its utility beyond traditional realms. With the introduction of the RT-N16 we have not just developed a robust router but bundled it with utilities like the Ez-UI and WPS support; features that our customers will greatly benefit from," said Mr. Vinay Shetty, Country Head - Component Business, ASUS (India).
The company further elucidated the three "S's":
Speed: With a maximum wireless speed throughput of 300Mbps and 8 times faster operation, the ASUS RT-N16's data transfer performance is outstanding. It also enables 24/7 downloads to wireless clients even when PCs are turned off.
Simplicity: The ASUS RT-N16 is equipped with an innovative EZ UI which lets administrators easily setup and manage their network environments. Home and business users can seamlessly allocate bandwidth to suit their specific needs, share multimedia content and setup printer or scanner functions.
Security: With support for WPS (Wi-Fi Protected Setup), the ASUS RT-N16 lets users set up secure Wi-Fi Networks within minutes and lock down the network to prevent potential intrusion by unauthorised outsiders.
The RT-N16 is now available with a three-year warranty for Rs 6,775, excluding taxes.