1800R curved panel and Tobii eye-tracking make their way into the Predator series.
Two new 27-inch Predator monitors were unveiled at the next@acer press event in New York today – the Predator X27 with 4K resolution, 144 Hz refresh rate and NVIDIA G-SYNC support; and the Predator Z271UV with an 1800R curved display and Tobii eye-tracking technology. Both monitors will have Quantum Dot display panels offering wide colour gamut. Availability and pricing details yet to be revealed.
Predator X27 Specifications and details
Sporting a Quantum Dot panel with 144 Hz refresh rate, the Predator X27 runs at 4K (3840x2160) resolution and has a brightness that peaks at 1,000 peak brightness. The unique facet about the Predator X27 is the Acer HDR Ultra technology which allows a wider HDR thanks to 384 individually-controlled LED zones. These can be dimmed to provider darker blacks or turned up all the way to increase the dynamic range. Acer claims that this delivers a broader, deeply saturated colour gamut but with a luminance range several factors greater than traditional HDR monitors.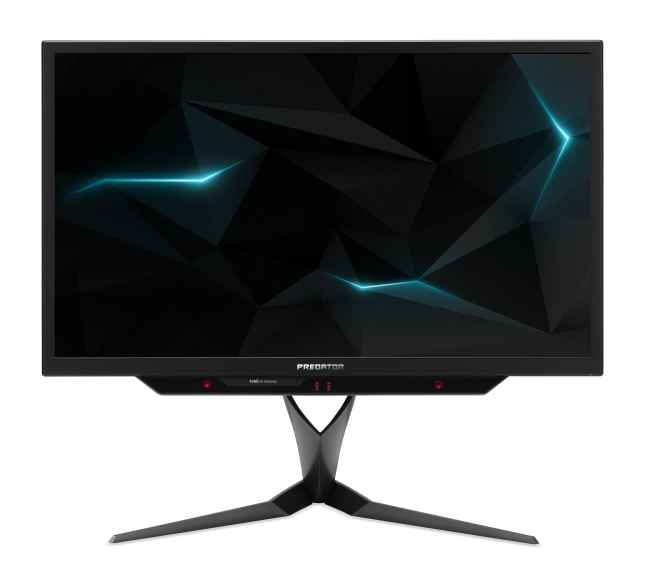 As for the aesthetics, the Predator X27 has a chiselled diamond cut, all-metal stand featuring adjustable tilt, swivel and height.
Predator Z271UV Specifications and details
While the X27 may have 4K resolution, the Predator Z271UV is all decked to offer a unique solution for gamers because of its 1800R curved panel and Tobii eye tracking technology. The Z271UV provides WQHD resolution (2560x1440) and features a ZeroFrame thin bezel design that'' come handy in multi-monitor setups. With a native response time of 3ms which comes down to 1ms with overdrive, the Z271UV should ideally have no motion blur at all making it ideal for fast-paced video game genres like FPS, side-scrollers such as Super Meat Boy and action RPGs. It has a native refresh rate of 144 Hz that can go all the way up to 165 Hz when overclocked and it even has two 7-watt RMS speakers featuring Acer TrueHarmony technology.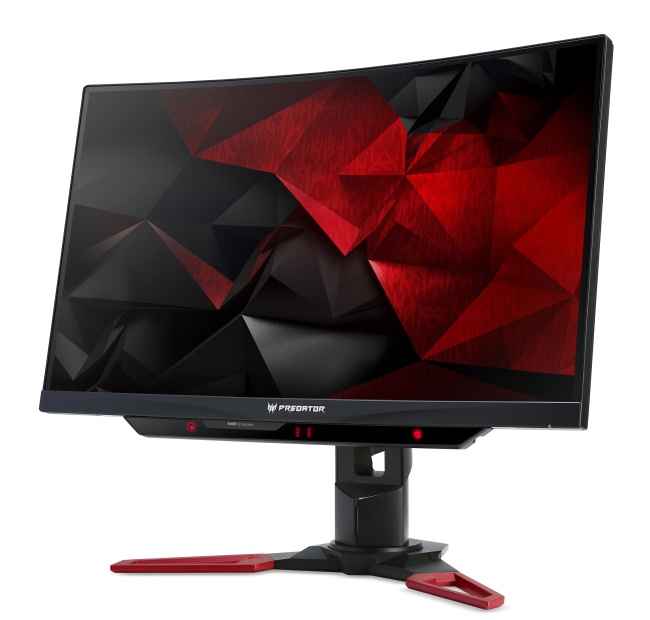 The key benefit of an 1800R curved panel is that it puts every point on the screen at nearly equal distance from the human eye, thus, providing a much immersive experience. On top of that, the Tobii eye-tracking feature should really help with space combat sims that have become the fad as of now.
Additional features
Thanks to the improved technologies used in the panel manufacturing process, the Predator X27 and Z271UV, both, feature 178-degree viewing angle (both vertically and horizontally) and incorporates Acer VisionCare. VisionCare is a set of technologies that reduce flickering, allow control over the amount of blue light emitted (BluelightShield) and have dimming profiles to alleviate the level eye fatigue which may occur over extended periods of gaming.
Additionally, the monitors will also feature Predator GameView which has multiple colour presets and features that let you set up aim points while firing from the hip in video games. Most games only show the weapon reticle while scoped in, hence, the aim points feature might be deemed as cheating in some eSports circuits.
Predator X27 and Z271UV Price and availability
While the two monitors have been announced at the next@acer event, we don't have pricing and regional availability information as of yet. We will update this section with the relevant information when we get the same.
The Next@Acer event saw the launch of many other interesting devices, aimed at gamers, creators, families, students and professionals. Follow these links for more coverage: Leap Ware, Triton 700, Notebooks, Detachables, AIOs, Predator X27, Predator Z1, Helios 300, Swift 3, Swift 1, Projectors, Professional Monitors, Aspire 1, Aspire 3, Aspire 5 and Aspire 7.