Make 2021 your best year with IBM Developer
Make 2021 the year where you truly shine, grow, build & Code. Get support and motivation from the IBM Developer community. #IBMDeveloper #CodePatterns
Click here to know more
Advertisements
Samsung has a lot of tech to showcase at CES 2017, and it is determined to spoil its own party by announcing devices ahead of the trade show. The Korean tech giant has announced a new gaming monitor based on Quantum Dot technology likely to be showcased at the Consumer Electronics Show 2017.
Samsung's new monitor seems extremely sleek and it is curved for a vivid and immersive experience. The white coloured models will be available in 27-inch and 31.5-inch screen variants with a WQHD resolution of 2560 x 1440 pixels. The screens come with a curvature of 1,800R and offers ultra-wide 178-degree viewing angle.
Samsung says its new CH711 Quantum Dot curved monitor comes with nearly 125 percent sRGB colour gamut for detailed color appearance at any distance. The monitor will be out in early 2017 and Samsung is going all-in with curved monitors this year. "Today's multimedia consumers, quite rightly, have high expectations and demand a truly cutting edge, totally immersive experience that realizes the full potential of whatever they are playing or watching," said Seoggi Kim, Senior Vice President of Samsung Electronics' Visual Display Business. "This year's line-up of curved Quantum Dot monitors offers brilliant design, richer color and deeper contrast than ever before. We can't wait to share them with the world at CES 2017 in Las Vegas."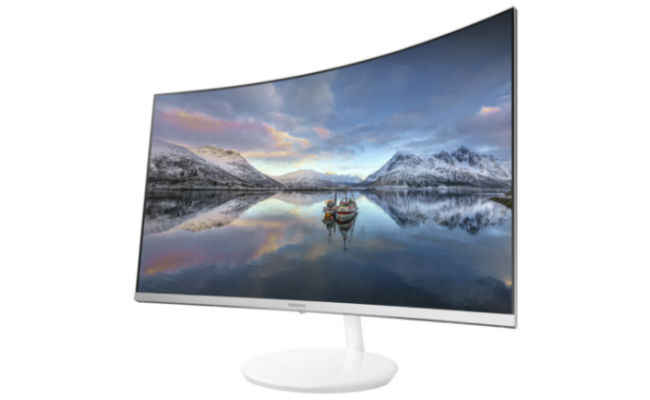 Released commercially in the U.S. in December 2016, Samsung's CFG70 and CF791 Quantum Dot curved monitors will also make their debut at CES in the coming week. In 2016, Samsung made curved televisions mainstream and next year, it will be the turn of curved monitors. For those not in favour or need of a curved monitor yet, Samsung does plan to bring in 28-inch UH750 monitor which Samsung claims has an ultrafast response time of 1 m/s. Apart from these, Samsung will also be showcasing 23.8-inch and 27-inch SH850 with bezel less design and square base.