Smartphone manufacturers keep coming up with new designs and features for their offerings to entice and attract consumers. We have already seen how companies like Samsung, Huawei and others are betting big on foldable phones. However, many other companies are still trying to innovate with the standard ongoing design. Xiaomi is also one such company, which was recently granted a patent at the CNIPA (Chinese National Intellectual Property Agency) for a couple of new smartphone designs. The first patent shows off a handset with a slider design, similar to what we have seen on the Mi Mix 3, and on the back is a quad-camera setup.
The camera module shown off in the first patent is circular in design and it reminds us of some recent Motorola handsets. However, the fingerprint sensor is nowhere to be seen, hinting at the presence of an in-display fingerprint sensor. The slider mechanism is shown to house dual front-cameras with what is possibly an LED flash. At the bottom, there's a USB Type-C port but there's no 3.5mm audio jack. Moving on to the second patent design, the handset is shown with a wider notch that houses two cameras and blends into the bezel. On the back is a triple-rear camera setup, which is vertically stacked. While Xiaomi has obtained the patent for the two aforementioned designs, there's no guarantee that the company will surely use it.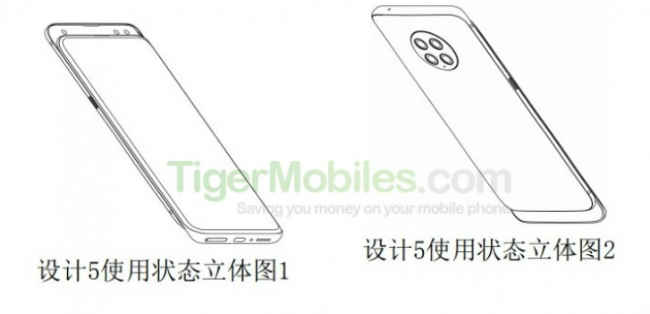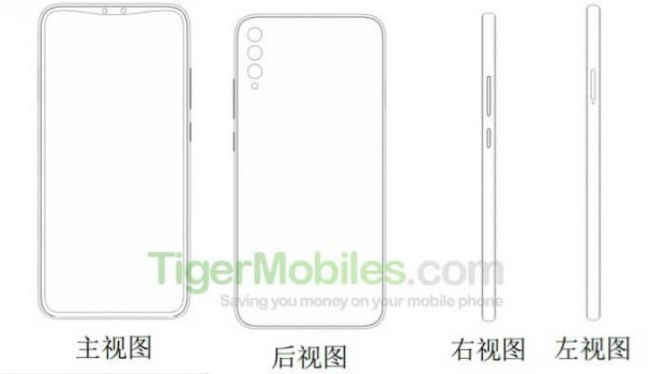 Speaking of patents, Xiaomi is not the only company that is applying for them. Samsung recently obtained a rollable display phone patent, even though the Galaxy Fold foldable smartphone isn't doing so well. The company's patent shows how a display can be extended on a phone with the help of a display rolled into the phone. The display is touted to extend by up to 60 percent after the rollable display is expanded.