Want to modernise your banking loan application?
Build an application that analyses credit risk with #IBMCloud Pak for Data on #RedHat #OpenShift
Click here to know more
Advertisements
OnePlus and National Geographic have partnered together to debut a special photography series in a magazine supplement that will contain photos shot on the upcoming OnePlus 7 Pro. Further, the Chinese company has also partnered with Netflix and Sacred Games Season 2 to promote company's HDR10+ supported display. The company also announced that it would open pop-up stores at multiple locations in Europe and the US.
OnePlus with National Geographic
National Geographic will release the supplement issue "Inspired by Nature" with the July edition of the National Geographic Magazine and it will feature images clicked at various locations in North America. OnePlus says that the images are captured on the OnePlus 7 Pro smartphone. For the partnership, National Geographic roped in three photographers: Andy Bardon, Carlton Ward Jr. and Krystle Wright to document images of deserts, mountain ranges, and underwater life.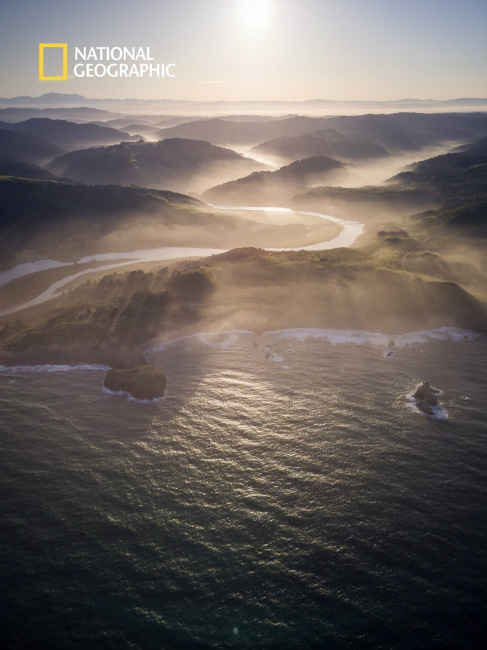 "National Geographic has documented the stories of our planet for 130 years, providing audiences around the world with a window into the Earth's breathtaking beauty. We're awed by the amazing pictures our photographers captured from their North American expedition with the OnePlus 7 Pro! In collaboration with OnePlus, National Geographic is proud to leverage the power and reach of our global media platforms to inspire everyone to get out, explore, and take their own spectacular photos," Con Apostolopoulos, Senior Vice President, National Geographic Partners, Asia Pacific & the Middle East, said in a statement.
Pete Lau, Founder and CEO of OnePlus, said, "With this association with National Geographic, we wanted to push the limits of what our camera is capable of and we believe that the professional National Geographic photographers did just that. We are very excited to showcase the results from this partnership and hope that our users will be as excited about the camera on the OnePlus 7 Pro as we are."
OnePlus and Netflix
The company also announced a partnership with Netflix's show, Sacred Games Season 2, to promote the phone's HDR10+ display and camera. The company says that the display of the OnePlus 7 Pro will give Netflix fans "an immersive viewing experience" on the phone. The content aggregator also released two posters - featuring Sartaj Singh (Saif Ali Khan) and Ganesh Gaitonde (Nawazuddin Siddiqui) - from the series that are claimed to be shot on OnePlus 7 Pro. Netflix also released a behind-the-scenes video that is also said to be shot on the OnePlus 7 Pro.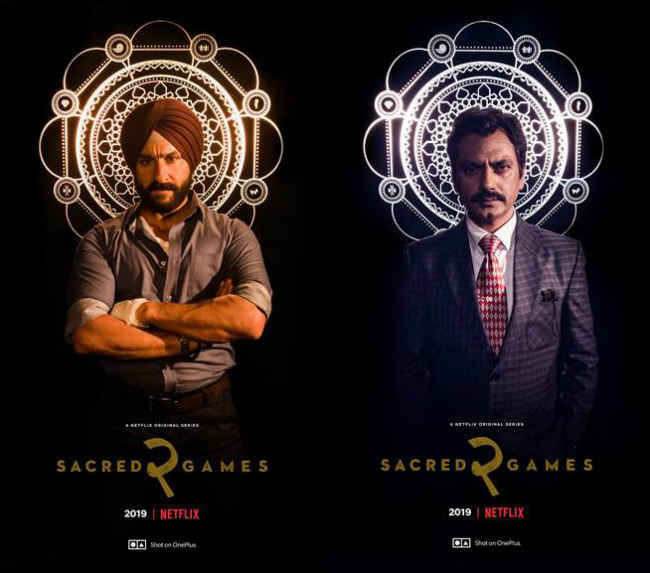 "Through incredible devices like the OnePlus 7 Pro, consumers increasingly are able to enjoy an amazing viewing experience on Netflix. We are thrilled to celebrate the epic fandom of Sacred Games with posters and a behind-the-scenes video shot on the OnePlus 7 Pro," Jerome Bigio, Director-Partner Marketing, APAC, Netflix, said.
"OnePlus continues to look for innovative ways to engage and bring unique experiences to our community. We are excited to partner with Netflix and Sacred Games Season 2 to creatively showcase the impressive capabilities of OnePlus 7 Pro. We can't wait to unveil more about the product and the partnership at the launch event," Vikas Agarwal, General Manager, OnePlus India, added.
OnePlus pop-up stores
The third major development is that the company has announced that it would also open pop-up stores at multiple cities in the US and across Europe, including Paris, Bordeaux, Lille, Lyon, Toulouse, Nantes, Berlin, Madrid, Barcelona, Rome, Rotterdam, Helsinki, Tampere, Raisio, Oulu, Kuopio, Copenhagen, Aarhus, Stockholm, and Oslo. Last week, the company announced that it would open pop-up stores in New Delhi, Pune, Chennai, Mumbai, Bengaluru, Ahmedabad, and Hyderabad.
OnePlus 7 Pro will come with a 6.64-inch curved Quad HD+ Super AMOLED "90hz" display with a pop-up front camera. The company has already teased triple rear cameras on the smartphone, which come with a 3X optical zoom and 10x digital zoom. There is the 48MP primary camera, which is paired with an 8MP sensor with a telephoto lens having an aperture of f/2.4, and a 16MP sensor with an aperture of f/2.2 and an ultra wide-angle lens.