#IBMCodePatterns, a developer's best friend.
#IBMCodePatterns provide complete solutions to problems that developers face every day. They leverage multiple technologies, products, or services to solve issues across multiple industries.
Click here to know more
Advertisements
Three years after the ruckus caused by faulty chipsets that led some Nexus 6P devices to enter a never-ending bootloop, Google and Huawei have finally started the procedure of reimbursing up to $400 to the owners of defective phones. The move comes as a respite for those unfortunate owners who have been a victim of certain device issues. The companies have invited people to fill out their details and claim damages.
Before going further, we would like to brief you about the problem that caused both companies to take this action. Some Google Nexus 6P (that were manufactured by Huawei) devices suffered what was commonly called a "hard brick". Some devices went into a bootloop that even a factory restart could not fix, and others experienced superfast battery drain. The bricking of the device was followed by a class action lawsuit, which demanded that the device makers reimburse users.
Now that the court has approved the settlement, consumers in the US who purchased the device on or after September 25, 2015 will be eligible to claim the reimbursement. For this, the affected are required to fill a form, and apply for reimbursements. Further, it was previously reported that only the US citizens could file for the claim, but given the format in the form, users outside the US can also claim reimbursement.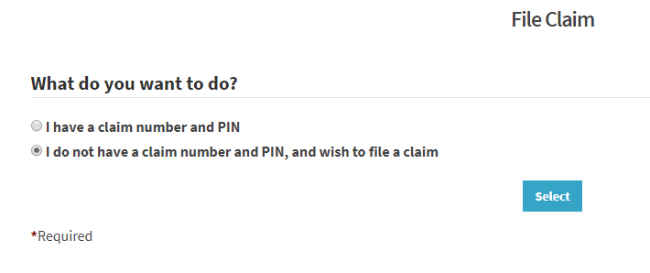 The settlement is expected to cost Google and Huawei up to $9.75 million. Yes, there are some conditions before you file for the money back claim. Firstly, you need to be among those who did not opt to exchange the Nexus 6P for the first Pixel XL device. Secondly, you need to have some proof (a claim number and PIN), which you would have received after you gave your phone for fixation. This will increase your chances of getting a settlement.
When you open the form, you will be greeted by two options: First is for those who have a claim number and PIN, and the second is for those who do not have a claim number and PIN, but wish to file for claim. In the second step, you will get three options, as shown in the image below, and an upload button to attach any documents or proof you can of one or both issues occurring on your device.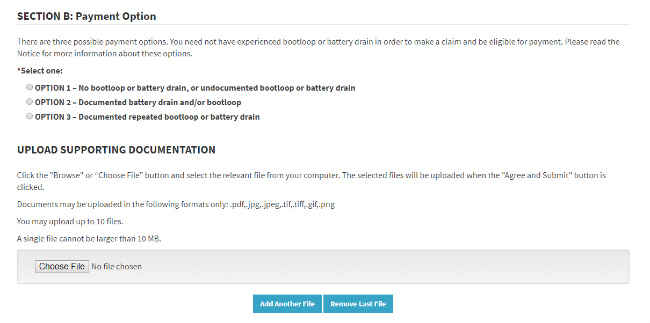 The minimum compensation is $10. If you had the reboot issue, but no evidence of it, the compensation is $75, but with evidence it jumps up to $325. Similarly for the battery issue: the compensation is $45 without any proof, and with proof, you can get up to $150. Those who experienced both problems, have proof and never exchanged their Nexus 6P units with Pixel devices can get the maximum claim of $400.