Xiaomi-backed gaming smartphone-maker Black Shark is launching its third phone, the Black Shark 2(₹ 29999 at flipkart), in India on May 27. The company has sent out invites to the media for an event in New Delhi. Already there were several reports about the phone's India debut. Earlier this month, the phone appeared in the database of the Bureau of Indian Standards (BIS), hinting the imminent launch in the country.
The company has already made inroads in the country. In March, it was reported that Black Shark has set up headquarters in Bengaluru and the company's Vice President David Li will look after India operations. The Black Shark 2 is pitted against other gaming devices such as the Razr Phone 2 and Asus ROG phone. As mentioned, this is the third phone in the line-up after the Xiaomi Black Shark and Black Shark Helo that were launched last year.
Earlier this year, the Xiaomi Black Shark 2 was launched in China in "frozen silver" and "shadow black" colours. The phone was made available in two regular variants and a special variant. The first variant has 6GB RAM and 128GB storage and is priced at CNY 3,200 (approx Rs 32,500). There is a second 12GB RAM and 256GB storage model for CNY 4,200 (approx Rs 43000). There is a third special version in the frozen silver colour, which was made available with an 8GB RAM and 256GB storage.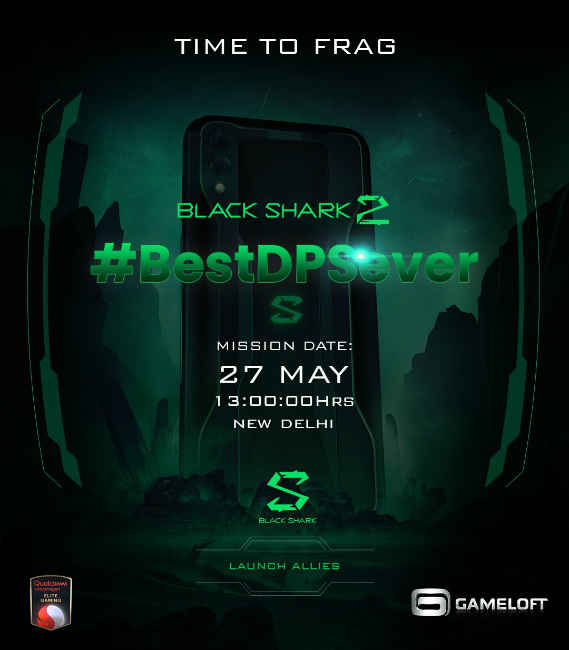 Xiaomi Black Shark 2 Specifications
The Black Shark 2 sports a 6.39-inch AMOLED display with 1080 x 2340 pixel resolution, and an in-display fingerprint sensor. The display comes with a pressure-sensitive system that enables gamers to map the buttons located on the flanking corners of the screen. These actions of these buttons (or that part of the screen) can be triggered by pressing them harder than usual. He company claims that the phone's display has been optimized for gaming, and it delivers an improved colour accuracy, reduced screen flicker at low brightness, and low touch latency of 43.5ms.
The Qualcomm Snapdragon 855 mobile platform powers the phone, and a cooling tech which is claimed to be the world's first "direct touch multilayer liquid cooling system" that keeps the temperature of the CPU 14-degrees cooler during intense gaming sessions. In the camera department, the phone sports a dual camera system on the back and one front shooter. The rear camera has a 48MP Quad Bayer sensor with 0.8µm pixels and a lens with an aperture of f/1.75. The secondary camera has a 2x telephoto lens and a 12MP sensor with 1.0µm pixels. The selfie shooter has a 20MP sensor with 0.9µm pixels and a lens having f/2.0 aperture. A 4,000 mAh battery keeps the phone running, and it comes with a 27W fast charging support.