Highlights:
'This Person Does Not Exist' website creates images of fake humans.
The website produces a fake image every time it is refreshed.
It works by utilising Nvidia's StyleGAN algorithm that was published back in December 2018.

Humanity have come a long way in developing new and interesting uses for Artificial Intelligence-based systems. From learning user habits to optimising a smartphone's performance, to beating human players in complex games like Dota 2, scientists have found multiple places where AI can be deployed. Last year in December, Nvidia published a paper that detailed a new architecture for Generative Adversarial Networks (GAN). This allowed for the creation of a website called 'This Person Does Not Exist', which as the name suggests, produces images of people that do not exist. The images of people that you see in this article have been created by an AI and do not exist in real life. This great but slightly creepy and bizarre example of AI and Deep Learning was set up by Philip Wang, who is a software engineer at Uber. Since its inception, the website has gone viral and has been visited more than 4.2 million times.
The website is based on Nvidia's StyleGAN algorithm that was published back in December 2018. Since the website went live on February 11, many copycats have cropped up trying to hog the fame. However, the link above takes you to the original website. Wang has also set up a similar website that creates images of fake cats called This Cat Does Not Exist. Coming to how the website works, it uses a specialised AI-based algorithm that is trained from thousands of images to generate images of fake humans with varying features and ethnicity. Hitting refresh on the website generates a new, soul-less image each time.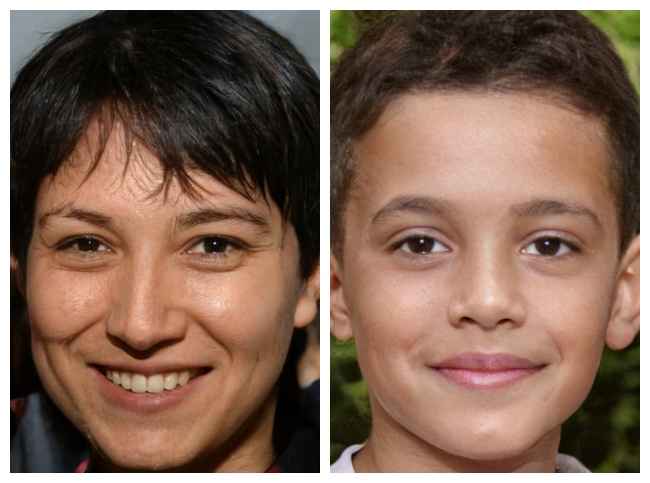 The abstract of the research paper states, "The new architecture leads to an automatically learned, unsupervised separation of high-level attributes (e.g., pose and identity when trained on human faces) and stochastic variation in the generated images (e.g., freckles, hair), and it enables intuitive, scale-specific control of the synthesis... Finally, we introduce a new, highly varied and high-quality dataset of human faces."
Some of the other websites that create fake versions of Airbnb listings and anime characters are also impressive. However, the advanced StyleGAN also raises concerns that if it can create such convincing images of fake humans, what's stopping someone from creating more believable 'Deep Fakes'? Also, it is quite possible this technology is used to forge events that never happened and spread fake news. On the flip side, marketing companies could use this software to circumvent paying actual actors or models for publicity campaigns. AI truly is a marvellous beast, one that will make and break society 5.0.
Related Reads:
Apple acquires AI voice startup Pullstring to bolster Siri's abilities
Researchers create AI capable of writing convincing fake news