A group of researchers has found an AI-powered method that can detect facial edits made by Adobe's photo editing software Photoshop. Researchers Richard Zhang and Oliver Wang from Adobe, and Sheng-Yu Wang, Dr. Andrew Owens, and Professor Alexei A from University of California, Berkeley developed Efros to detect edits to images that were made using Photoshop's Face Aware Liquify feature. The research was sponsored by the DARPA MediFor programme.
Although the methodology is still in its early stages, Adobe says that this collaboration between Adobe Research and UC Berkeley, is a step towards democratizing image forensics. "While we are proud of the impact that Photoshop and Adobe's other creative tools have made on the world, we also recognize the ethical implications of our technology. Trust in what we see is increasingly important in a world where image editing has become ubiquitous – fake content is a serious and increasingly pressing issue," Adobe said in a blog post.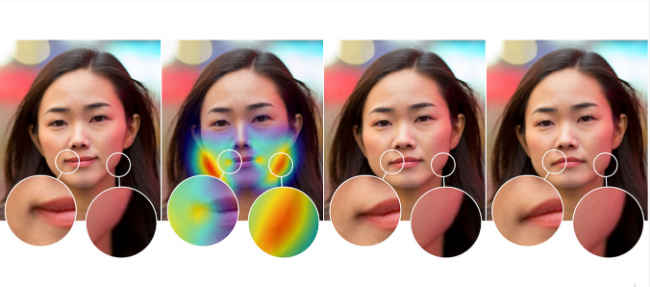 The latest research builds up on the previous efforts to better detect image, video, audio and document manipulations. Past Adobe research focused on image manipulation detection from splicing, cloning, and removal, whereas this effort focuses on the Face Aware Liquify feature in Photoshop because it's popular for adjusting facial features, including making adjustments to facial expressions.
The researchers trained a Convolutional Neural Network (CNN), a form of deep learning, so that the research project is able to recognise altered images of faces. The researchers created a training set of images by scripting Photoshop to use Face Aware Liquify on thousands of pictures scraped from the Internet. A subset of those photos was randomly chosen for training. In addition, an artist was hired to alter images that were mixed in to the data set.
"We started by showing image pairs (an original and an alteration) to people who knew that one of the faces was altered. For this approach to be useful, it should be able to perform significantly better than the human eye at identifying edited faces," Oliver said. Adobe claims that human eyes were able to judge the altered face 53 percent of the time, but in a series of experiments, the neural network tool achieved results as high as 99 percent. Adobe Photoshop was originally released in 1990.