Qualcomm acquired Scyfer, a Machine Learning startup to strengthen its foothold in the AI domain
Qualcomm has acquired an Amsterdam based Machine learning (ML) startup, Scyfer. The chip maker, on August 16, announced its acquisition of the ML startup. Scyfer works for different industries in sectors such as healthcare, manufacturing and finance. Scyfer also works with TATA steel to ensure the quality of its steel plates by improving their surface inspection process.
Along with the announcement of the acquisition, Qualcomm also outlined 'vision of its future'. Qualcomm said, "we envision a world where AI makes devices, machines, automobiles, and things much more intelligent, simplifying and enriching our daily lives".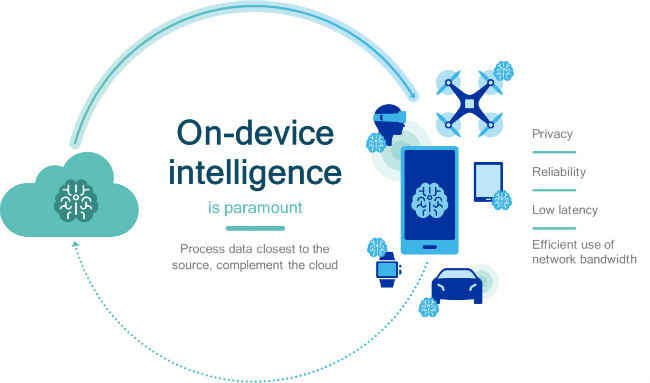 Matt Grob, executive V.P, technology, Qualcomm Incorporated said, "We started fundamental research a decade ago, and our current products now support many AI use cases from computer vision and natural language processing to malware detection on a variety of devices — such as smartphones and cars — and we are researching broader topics, such as AI for wireless connectivity, power management and photography."
The main aim of Qualcomm seems to be to keep the processing of data close to the end device, be it a car, drone or a smartphone as this makes for efficient and faster processing of data along with better reliability. This essentially results in data being processed with or without network connectivity. Qualcomm lists the benefits of on-device AI as immediate response, enhanced reliability, increased privacy protection, and efficient use of network bandwidth. However, this does not mean that cloud processing will be left out, the data will be complemented with the cloud at intermittent intervals.
Artificial Intelligence (AI) is definitely playing a major role in shaping the future of technology and Qualcomm acknowledges it. Back in 2007, Qualcomm ventured into areas such as Machine Learning, for using Computer vision and motor control applications. It later expanded the scope of the research by incorporating an Artificial neural networks, primarily, deep learning. Qualcomm's primary focus is on the end products such as devices, cars and machines rather than solutions based on clouds.