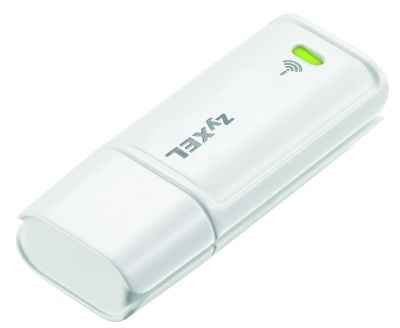 ZyXEL Communications , one of the world's leading holistic broadband access solutions provider has reportedly announced the release of Zyxel's NWD-270N Wireless N-lite USB adapter built on 802.11n technology, to achieve lightning fast speed and greater access range. Thereby, ZyXEL promises to deliver optimum convenience to its users.

ZyXEL's NWD-270N Wireless N-lite USB Adapter is apparently designed to provide an intuitive and cost-effective way to add or upgrade the wireless network performance of a desktop or a notebook computer with the use of 802.11n technology. This latest technology is meant to provide high-speed internet services to the users and also includes special features like WMM QoS certification - which provides an excellent platform to deliver time-sensitive such as video & voice streaming by optimally prioritizing data traffic over the network.
It has been reported that ZyXEL's NWD-270N is suitable for deployment in environments which demand minimal downtime of network applications, optimum performance, high security and control. WMM is apparently designed to support consumer and corporate applications and compatible with all three 802.11 wireless physical layer standards - 802.11a, 802.11b and 802.11g. The specification is reportedly configured to provide basic prioritization of data packets based on four categories namely: voice, video, best effort and background.
ZyXEL's NWD-270N Wi-Fi protected setup feature is expected to take just a few seconds to finish configuring a secure wireless network in a quick and easy procedure.
Simplifying the wireless setup process further, consumers are provided the privilege to connect to the WPS-capable access points by a simple push of the configuration button (PBC: Push-Button Configuration) or entering a 4- to 8-digit code given by either the NWD-270N USB adapter or the access point to establish a safe wireless connection.