Earlier today, Microsoft has launched the beta version of the much awaited Windows Live Essentials. The Application Suite comprises of the new beta versions of Windows Live Messenger, Photo Gallery, Mail, Movie Maker, Writer, Family Safety, Sync, Bing Bar and Messenger Companion with the addition of Microsoft Office Outlook Connector Pack and Microsoft Silverlight. The latest version of Windows Live Essential primarily aims to adding up to the user experience that Windows 7 offers. All the apps in the latest released Windows Live Essentials suite have been updated with most of them having the Fluent Ribbon UI (as seen in Microsoft Office 2007 and 2010) support.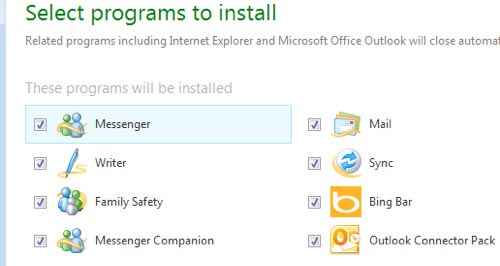 With the updated photo gallery app, the users will be able to straight away post their pictures and videos to different social networking sites including Facebook and YouTube. Also, users will be able to sync their pictures and other files on multiple computers.
Windows Live Essentials beta requires Windows 7 or Windows Vista. Users interested in trying it out can download it from the Live website. The users are also given the option to select the apps they wish to download from the entire suite. The video below shows the earlier released preview of the new Windows Live Essentials.