WhatsApp, Instagram and Facebook users around the world are reporting outage issues as well as media download, loading glitches on the three Facebook-owned apps. We first noticed the WhatsApp issue when we were unable to download videos and images on the messaging platform. An error message is displayed every time we try to download media on WhatsApp. The pop-up asks users to try turning Wi-Fi/VPN on/off, however, the problem persists even when a device is successfully connected to Wi-Fi or 4G.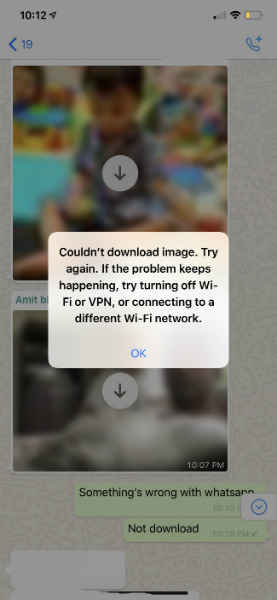 While we, in India, are not experiencing outright outage of the three social media apps, users around the world are reporting complete outage and/or glitches like the one pointed above. According to Downdetector, the problem started around 4 hours back on July 3, i.e 6pm IST. Reports of the outage are pouring in from India, New York, Scotland, Pennsylvania, Zimbabwe, Spain and multiple other locations around the world.
On Instagram, users, including some of us in India, are reporting that they are unable to see their saved posts, while new posts are not loading. Similar loading errors are seen spiking up on Downdetector.com for Facebook as well.
Meanwhile, disgruntled users have taken to Twitter for refuge. Here's what they're saying:
Facebook has responded to the ongoing issues with its apps, ironically on Twitter. The company has apologised and says it is aware of the issue and is working towards resolving the same.