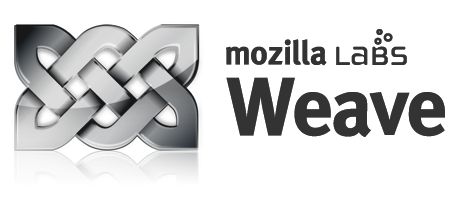 Mozilla Weave a project aimed at bringing synchronization features to Firefox has now been released in its final version.

Like the synchronization features added in Google Chrome, and the one present in Opera called Opera Link, Mozilla had in its plans a synchronization feature for Firefox. For now Weave is available as an add-on, however the plan is to have this integrated as a native feature of the browser.

One of the best things about Weave is that it allows you to use your own server for synchronizing with, and the server side component of this synchronization engine, along with source code, is also available. Most people will prefer to just use the default Mozilla servers though.

As people begin to use a greater number of computers and computing devices, the fragmentation of or data becomes ever more annoying. There shouldn't be a need to bookmark all your favourites all over again for every device and computer. A lot of solutions for synchronizing bookmarks have thus become popular and many of them even offer you the choice to use your own server for storing settings.

Weave synchronizes more than just bookmarks, and aims to provide an experience which is exactly the same across all your Firefox installations. Not only the bookmarks, but also the saved passwords, browsing history and even open tabs. The aim is to enable one to improve their browsing speed by offering the same suggestion in the places bar, and make personal settings such as passwords available everywhere.

As even open tabs are synchronized, you can work on your desktop at home, leave your tabs open, and when you use a laptop with Firefox anywhere else, all your tabs will be available in your history menu as "Tabs From Other Computers".

This does pose a security risk, as you are essentially giving away all your login details to Mozilla! The solution to this is that all data is encrypted using a pass-phrase during syncing. As such your login details include you username, password and pass-phrase. If you do forget your pass-phrase, you can no longer access your synchronized data and changing the pass-phrase will reset all the synchronized details.

As with all Mozilla products, Weave is quite extensible and other add-on authors can add support for syncing their add-on setting using Weave. In future versions, add-on themselves will be synced along with other customizable aspects of the browser such as search engines.

Mozilla Weave is also available for Mozilla Firefox, which means that you can easily transfer all your bookmarks and passwords to you your mobile and gain instant access to all your favourites sites from the paces bar.