Want to modernise your banking loan application?
Build an application that analyses credit risk with #IBMCloud Pak for Data on #RedHat #OpenShift
Click here to know more
Advertisements
The world's most popular micro-blogging service, Twitter, is set to roll out a new feature for users who access their account through their browser: notifications. Just like you would get a 'You have 2 new emails' notification in your inbox, the Twitter notifications would announce how many new tweets you have gotten since the last time you logged in.
"We're starting a limited test of notifications on Twitter.com for when you have new tweets. So if one of the folks you follow has tweeted since you loaded your homepage, you'll get a little notice saying '1 new tweet' that, when clicked, will display the new content," Twitter's official Status page
said
. "We think it improves the tweet consumption experience and hope to roll it out to everyone as soon as we can."
Twitter user @stephromanski noticed the new feature and immediately
posted
a screenshot of the same: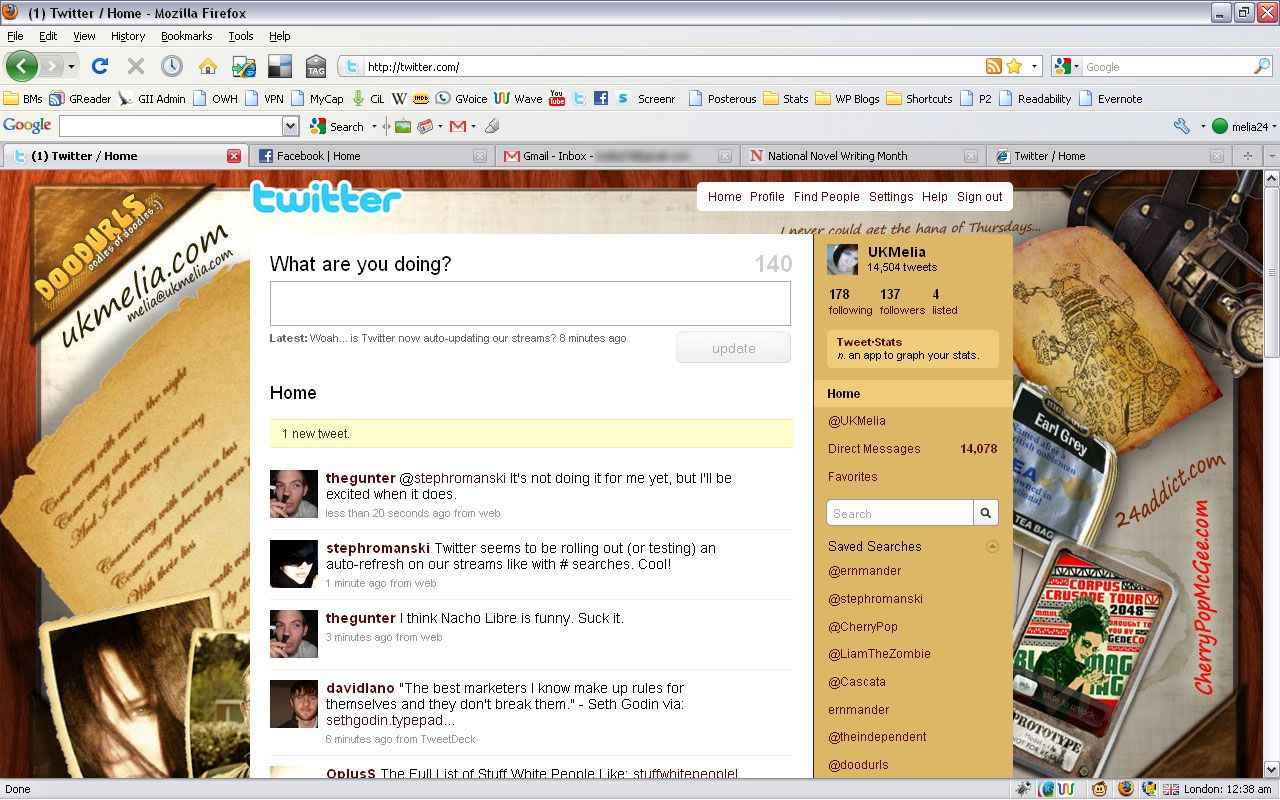 (Click to enlarge)
Since the announcement, a few noted Web journalists have come up with other uses for notifications that they (and we) would like to see implemented.
Harrison Hoffman writes on
CNET
: "It would make a lot of sense for Twitter to build out a notification system for @replies, re-tweets, and direct messages, like Facebook has for Wall posts and other actions."
San Francisco Chronicle's
Zennie62
says: "My idea is to send the tweet to the user via email so that it appears in one's mobile phone email account, thus the person doesn't have to have an app on their phone or go to their computer to know what tweets they're getting."
We hope Twitter is listening!