Qubo Smart Home Security WiFi Camera
With Intruder Alarm System,Infrared Night Vision,2-way Talk,Works with Alexa
Click here to know more
Advertisements
It's now tens of thousands users who are bearing the brunt of the ongoing tussle between Instagram and Twitter. Instagram photos have completely vanished from Twitter and only a link to the photos on Instagram's site appears on your Twitter stream whereas Twitter has hinted at releasing its own photo filters to be used inside its official Twitter app.
Twitter has officially acknowledged disabling Instagram integration. "Instagram has disabled photo integration with Twitter. As a result, photos are no longer appearing in Tweets or user photo galleries. While tweeting links to Instagram photos is still possible, you can no longer view the photos on Twitter, as was previously the case," said the micro-blogging website.
In the meanwhile, Twitter's co-founder Jack Dorsey has posted images on the site, showing Instagram-like photo filters and frames. Rumours are Twitter's photo filters will be released via an update by end of this year.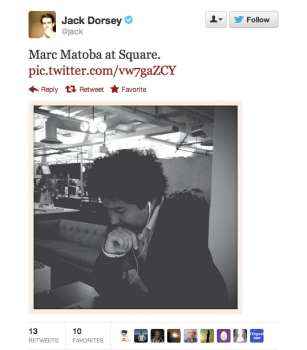 "Perhaps Twitter wants a cut of the inevitable jump in photos we'll see as everyone goes home for the holidays. Instagram, for instance, saw more than 200 Thanksgiving-related photos posted to its service every second on Thanksgiving Day alone, and ten million Thanksgiving photos posted overall that day. I'd imagine that number will only leap come Christmas and New Year's," says AllThingsD in its report.
The New York Times in its report, says: "in the coming months, Twitter plans to update its mobile applications to introduce filters for photos that will allow people to share altered images on Twitter and bypass Instagram."
"Twitter is exploring adding other tools to its mobile applications, one employee said, including the ability to upload and possibly edit videos without having to go through a third-party application or service, like YouTube," adds the report.
Last week, Instagram, also considered as Twitter's closest competitor, made changes to its photo display functionality, which disrupted Twitter's ability to display Instagram pictures properly inside the Twitter timeline. It's notable Instagram is now owned by Facebook, already a giant competitor to Twitter.