Make 2021 your best year with IBM Developer
Make 2021 the year where you truly shine, grow, build & Code. Get support and motivation from the IBM Developer community. #IBMDeveloper #CodePatterns
Click here to know more
Advertisements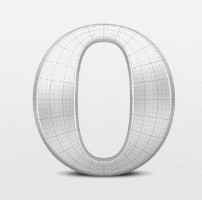 If have an aversion to using stable and tested software, and would rather be part of the process, you now have another thing to look forward to.
Opera Software has announced a new channel for their Opera browser, that will allow people to get even more frequent updates. Even now Opera builds appear in their blogs or on their beta page, however now they are launching an official build just for testing the latest Opera builds.
The new Opera.Next browser installs in a separate instance than your normal build of Opera and even used a different user profile folder by default. Additionally, this build will auto-update to the latest snapshot of the browser as it is released, including any alpha, beta, RC, or even release builds. This is similar to how Google Chrome's Canary channel works. The Opera.Next install can also be configured to only download and upgrade when an alpha / beta / release is made available.

Now an Opera user and tester need only have two copies of Opera installed, one release build for everyday browsing, and one Opera.Next installation for testing the latest Opera features.
The web has started to evolve faster, and along with the standards, and now so have browsers. Firefox has always offered a nightly updating channel of their browser, and much more tested beta versions their browsers to see the work in progress, and now ever they have released a version in between these two, that lets people live on the edge, without falling off it. Chrome from the beginning kept multiple channels for stable, beta, and development releases. With IE9 Microsoft took the same approach, giving people a piece of their upcoming technology before it is complete.
First to release in this new channel is the upcoming Opera 11.50 build that is going to bring a number of brilliant features. Builds of Opera 11.50 were available earlier as well, with one labelled "Ragnarok" adding support for the HTML 5 parser, and another preview showcasing hardware acceleration on Windows.
The new preview on the Opera.Next channel is code-named "Swordfish", and besides the new unstable channel approach, includes two new features, password synchronization, and Speed Dial extensions.
Password synchronization is bound to be a very useful feature on Opera since the browser runs on so many platforms. Complex passwords can be rather tricky to type on devices such as mobiles and tablets, that have a touch-screen, making password synchronization quite useful.
Speed Dial extensions are a brand new feature that allow for an even more dynamic speed dial. In the previous release, Opera 11.10, the browser made is such that a web developer could specify what to display in the speed dial, rather than have the browser make a (poor) guess at what be the best representation. With speed dial extensions, the speed dial can be used to display even more kinds of information, widgets etc, such as the sample clock speed dial.
If you are an Opera fan and are interested in following the development of the browser closely, download Opera.Next from here
.