Make 2021 your best year with IBM Developer
Make 2021 the year where you truly shine, grow, build & Code. Get support and motivation from the IBM Developer community. #IBMDeveloper #CodePatterns
Click here to know more
Advertisements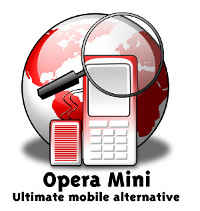 Opera has reportedly announced the release of the latest version of its immensely popular mobile web browser - the Opera Mini. Opera Mini, happens to be the most widely used mobile browser in the world, with over 61 million users worldwide. According to Opera's own estimation, it is functional in about 3,000 mobile models across the globe.
The latest version of the browser - Opera Mini 5.1 sneaks into the market just a few months after Opera Mobile 5 major release. The new version is claimed to further enhance the browsing experience on mobiles with limited memory, that frequently throw "out-of-memory" messages whilst browsing. The update is said to include a new optimized browser skin which allows multiple pages to be open at the same time, quicker scrolling through pages, and an overall enhanced browsing performance. Opera has reportedly recommended this version of the browser for Nokia S40 based mobile phones with limited memory, such as the Nokia 5130 XpressMusic, Nokia 6300 and Nokia 2700 handsets. This version is also said to be optimized for screens with a small screen size, such as the Sony Ericsson K550i and Sony Ericsson W810i.
Users of high-end devices and smartphones are not required to update to this version, as it would serve no purpose. Lars Boilesen, CEO, Opera Software, has reportedly stated, "The goal with Opera Mini is to make the Web available to anyone, anywhere, regardless of where they come from or the handset they have."
You could download the latest version of Opera from your native mobile browser by visiting the site: http://m.opera.com and the interesting part is that, Opera is expected to automatically select the optimized version for your phone.