OnePlus TV 32Y1 - Smarter TV
Android TV with superior craftsmanship and elegant design.
Click here to know more
Advertisements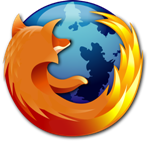 After taking nearly three years to deliver
Firefox 4
, Mozilla has beta-released Firefox 5 just two months after. The first beta in
Mozilla
's new
rapid release development cycle
, Firefox 5 beta does not feature as many interface and framework changes that Firefox 4 had over Firefox 3.
Trying to stay up-to-date and ahead of the curve, the new strategy will enable Mozilla to deliver frequent stable updates, and bring new features to users faster, like
Google
does with
Chrome
. Changes in Firefox 5 beta include:
Added support for CSS animations
Added support for switching Firefox development channels
The Do-Not-Track header preference has been moved to increase discoverability
Improved canvas, JavaScript, memory, and networking performance
Improved standards support for HTML5, XHR, MathML, SMIL, and canvas
Improved spell checking for some locales
Improved desktop environment integration for Linux users
[RELATED_ARTICLE]Refer to the Mozilla site for
detailed release notes
- there are a lot of bugs fixed. The new features and supported standards are primarily for developers to exploit, though regular Firefox enthusiasts will be pleased with the improved and faster switching between one of the three main development channels, Aurora, Beta, and Release. Linux users will also appreciate the added stability.
By the time
Firefox 5
rolls out - hopefully by June 21st, as Mozilla
had announced
- there will definitely be more end-user features and interface improvements in tow, with popular Mozilla Labs' tweaks finding their way to the full release.