An article detailing the latest improvements to Hotmail and Live Messenger by Microsoft.

Microsoft has refreshed the look and feel of Hotmail, calling it smarter and more intuitive. The "cool new Hotmail" has a host of layout improvements, with such clutter removing functions as one click sweep, automated highlights, and conversation views. 'Smart' new features also include the Microsoft SmartScreen – which allows users to easily distinguish between spam and normal emails, more intelligent spam filters.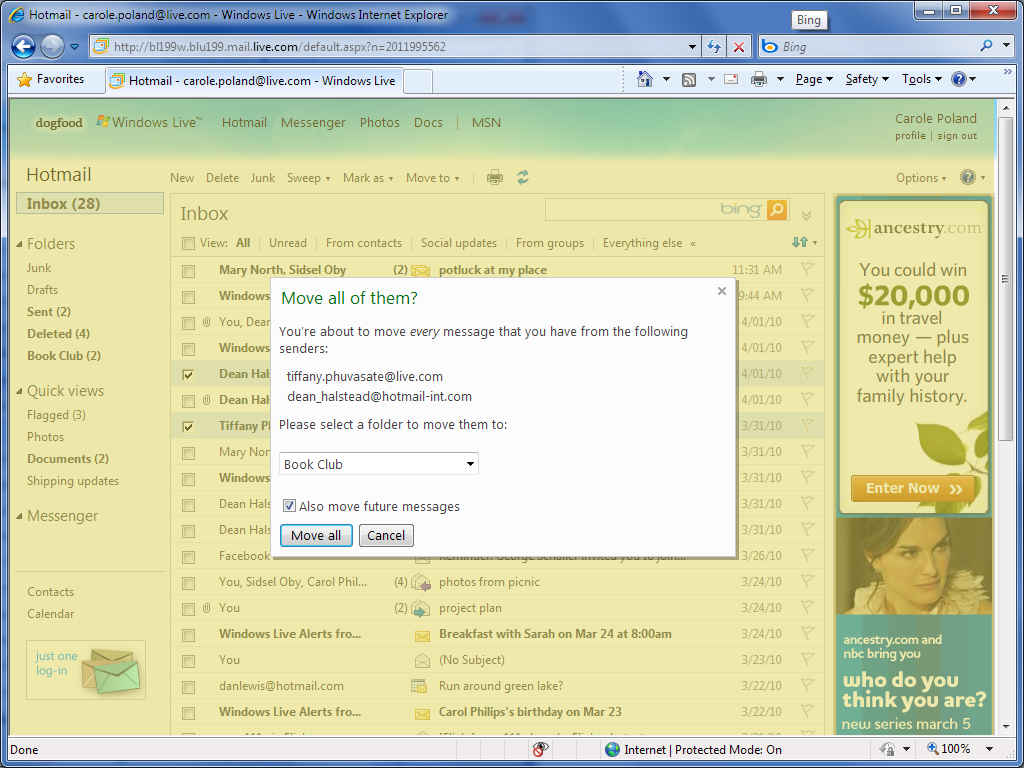 Laying emphasis on connectivity and sharing, the new Hotmail will allow users to integrate other email accounts (including Gmail and Yahoo) as well as social networking sites like LinkedIn and Facebook into their inbox, and receive updates with a "single click".
Users will also be able to share up to 10GB of photographs per message, as well as videos via Bing and Windows Live SkyDrive.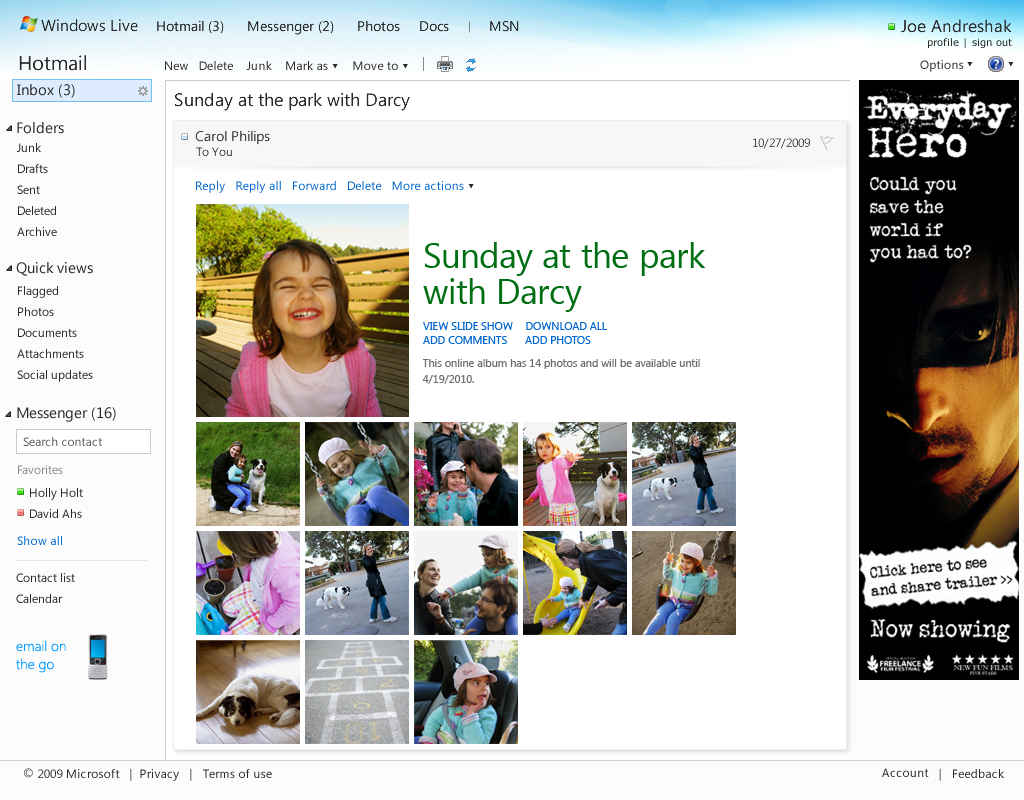 Microsoft has also announced a brand new Windows Live Messenger, which can be previewed today at http://www.messengerpreview.com/. The new messenger has some great new features, such as: HD video chat, real-time online gaming, in-chat image and video sharing via Bing/SkyDrive/Facebook/YouTube, Messenger Companion for Internet Explorer, and the ability to set your availability status based on friend/contact category. It also acts like a "social dashboard", which supports updates from Facebook, LinkedIn, and MySpace.
Check out videos below of the new Windows Live Hotmail and Messenger:
Windows Live Messenger Preview