You don't search for something online, you Google it! However, sometimes, we may want to quickly delete what we Googled recently, say the search results of the last 15 minutes. Well, Google has just added that ability within its Android app. The latest update of the Google app for Android brings a 'Delete Last 15 Minutes' feature for some users that lets them do what it says. This option can be accessed by tapping the G logo or the profile icon at the top-right corner of the app.
How to delete the last 15 minutes of your Google Search history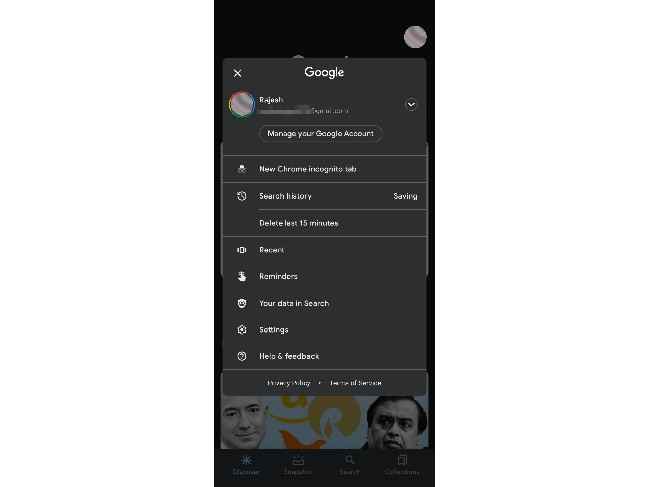 Delete last 15 minutes option on Google for Android | Source: Mishaal Rahman
Open the Google Android app
Tap on the round icon at the top right corner which could be either the Google 'G' logo or your profile photo.
Now in the list of options, there is the new 'Delete Last 15 Minutes' feature.
Click that and you'll get the message that "Deleting history. Changes will show in your account soon".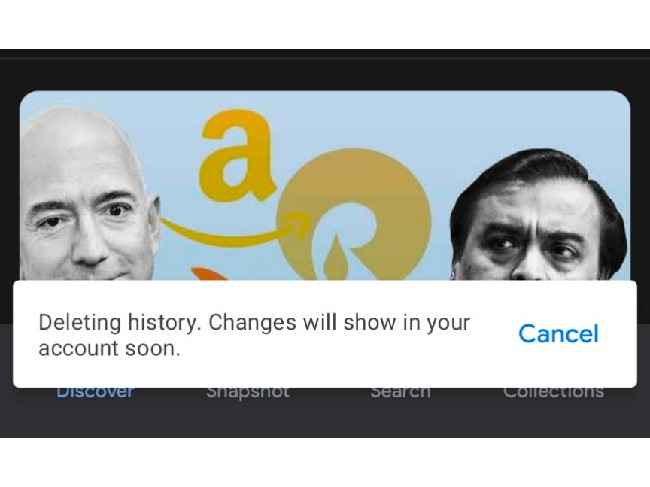 Delete last 15 minutes option on Google for Android | Source: Mishaal Rahman​
Now this feature was first announced at Google I/O 2021 and it is only reaching the broader Android market as we are inching closer to Google I/O 2022. Also, note that not all users have got the feature even if they are in the latest Google app update. So, if you haven't got it, we suggest you be patient and in time it should be available on your Android phone too.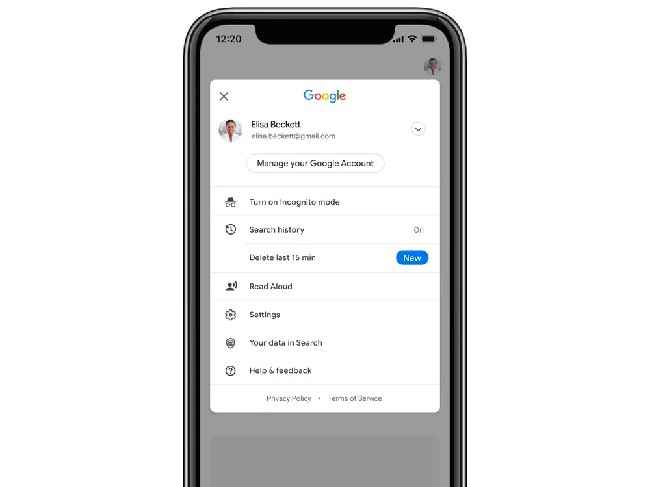 Delete last 15 minutes option on Google for iOS | Source: Google​
Meanwhile, Google also permits you to auto-delete activity older than 3, 18, or 36 months. It will be 18 months by default and you can change it to the other options.
Google says it records your search activity for creating "personalized experiences across Google services."
Over the years, the company has introduced various measures to educate and ensure its users' online privacy starting with the search they do on its platform. You can dig into the 'My Activity' or 'Manage your Google Account' sections of the Google settings. So, you could take a look at that.
It's better to know what Google knows about you and manage that as well as your overall online activities as an informed netizen. We will be sharing more such information with you. You can read Digit.in for similar how-tos, news, buying guides, feature stories, reviews, and everything else tech-related.