If you are tired of the plain-Jane look that Google so proudly sports and would prefer something with the pizzazz of Bing, here's your chance to make it happen. A new contest has just kicked off that asks you to redesign the world's most popular search engine, with the winner getting to walk away with a brand new MacBook Air.
The contest is being organised by search collator/aggregator WebMynd, which specialises in customizing your Google search options to include better results. Ramping up their ambitions, the company has now launched the
RedesignGoogle
contest with a post on their official blog:
"RedesignGoogle lets you completely customize the look of Google Search by installing user-submitted designs from an
online gallery
. A stripped-down version of the WebMynd add-on applies your installed stylesheet whenever you're on a Google search results page. (You can enable WebMynd's other features if you like, but they're turned off by default.) Currently, RedesignGoogle is available for Firefox, and we'll be releasing versions of the add-on for other browsers soon.
"If you're a designer, this is your chance to revamp the most widely used service on the web. Anything that can be manipulating using CSS can be changed with RedesignGoogle. We offer a Web-based
CSS editor
for creating and previewing your designs, but you're free to use your preferred tools — just paste your stylesheet into the editor when you're ready to apply it to your own searches and publish it to the
gallery
."
Entries are allowed till the first of November and will be judged by a panel of experts from WebMynd and other graphics designers, including Paul Graham.
More details about the contest will be announced shortly, but till then, take a look at a
few
examples
of what's possible: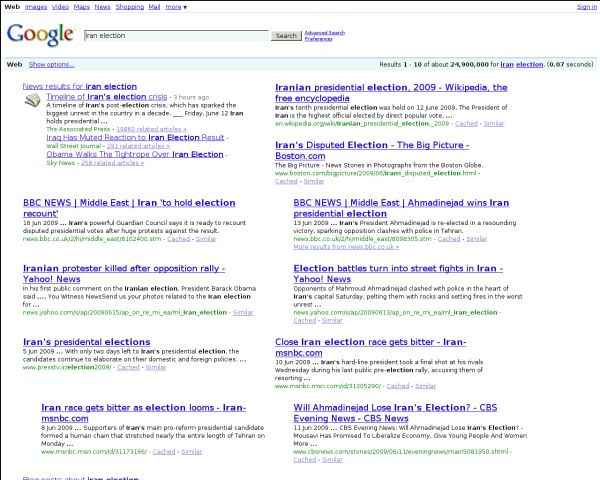 Google Search in two columns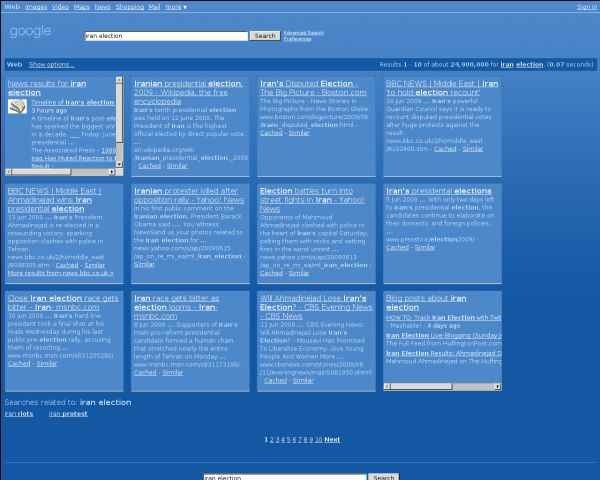 Google with multiple columns and a blue background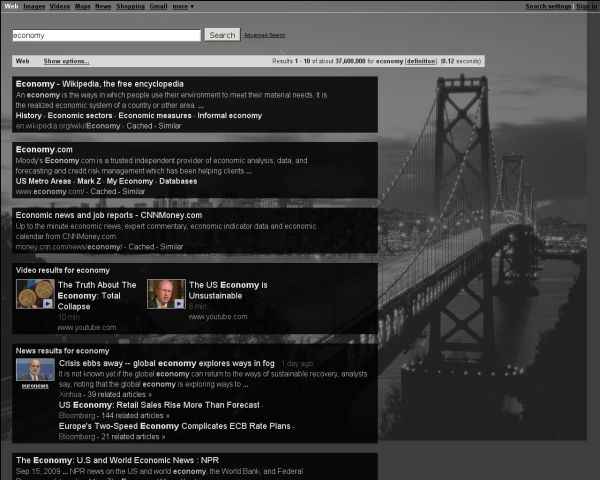 Google with black background and white text