Google has announced a major update to its Drive service incorporating profile pictures and one-click group chat. The update also brings a new look for anonymous users.
"Now when you open a file in Drive, you'll see the profile pictures of other viewers at the top instead of just their names, making it easy for you to do a quick scan of who else is in the file. You can hover over a photo to see details about the viewer and add them to your circles on Google — all without ever leaving Drive," says Google in a blog post.
The update also allows users to kick off a group chat with one click. Users need to select the new chat button placed at the top right and a chat box will appear – making it easier for users to message users sharing the file.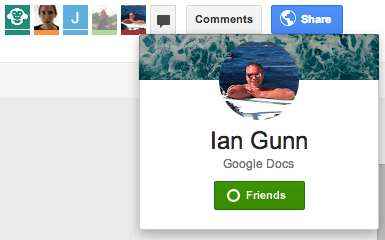 Google's update Drive service
Google says the new features will be rolled out over the next few days. The company is also planning to incorporate more new features to Drive service such as support for more file types such as Google Sheets.
In the meanwhile, check out below some interesting anonymous characters recommended by Google: