Google has ceaselessly worked to improve its social networking venture Google and increase the user engagement on the site. Google's latest effort to ramp up Google comes in the form a new 'Communities' feature. With Communities, Google users can join/create groups devoted a particular set of interest such as work project, photography, soccer team and so on.
"Today we're launching two new improvements that help bring the nuance and richness of real-life sharing to software," Google's senior vice president, Vic Gundotra, said in a blog post. Communities allows Google users to create "permanent homes for all the stuff you love ... the wonderful, the weird, and yes, even the things that are waaay out there," Gundotra added.
Google Communities gives users public or private membership for people looking for a platform to share their opinions with other like-minded users. Discussion categories can be of any topic a user wants to create. Google has also integrated the option to start Hangouts, plan events with fellow users and share/recommend a favourite community by clicking the 1 button.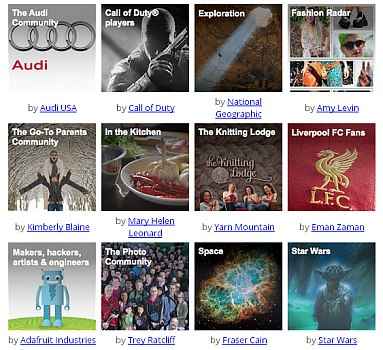 You can spot the new "Communities" icon as a green circle with three floating heads. The roll-out is in its initial stage right and if you are looking to be part of any network, you'll be glad to know there's already National Geographic's Exploration, Liverpool FC Fans, and the Star Wars group. Google will be making the feature available on mobile devices very soon.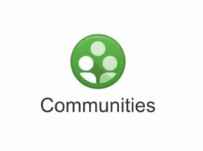 Despite allegations of Google being a ghost town, Google says its social networking service has shown signs of sustained growth. The service has now more than 135 million monthly active users, up from 100 million registered in September.
"We have a momentum story," says vice president Brad Horowitz. "We're absolutely thrilled by the adoption and uptake," he said, adding that Google features—such as the " 1" button, which is similar to Facebook's "Like" button—increasingly have been embedded in other parts of Google, including its search engine and business listings.
According to Google, such integrations have a huge impact with 235 million people per month now use Google features across all Google sites, up from 150 million in late June.
Launch of Google Communities comes along with roll-out of an Android version of the popular Snapseed photo app from Nik Software, which Google had taken over in September. The Android app comes with the ability to share your creations via Google and other services.
Also dubbed as Instagram-competitor, the Snapseed app is now also available for free on Apple's App Store. Read more about the launch of Snapseed photo app for Android here. In the meanwhile, check out video below where Google illustrates its new Communities feature.
Also read,