Google brings a new tool that lets users export their entire search history. Users will be able to download their search history after the time that they have enabled the Web history setting.
To download their search history users have to click the gear icon in the upper right corner and hit "download." The internet giant emails the user once their archive is ready. The email shows the search history as JSON files structured chronologically by quarter. These can be downloaded as zip files to a desktop. Google also displays a window that warns the user not to download the archive on a public computer. Read: How to become a Google search wizard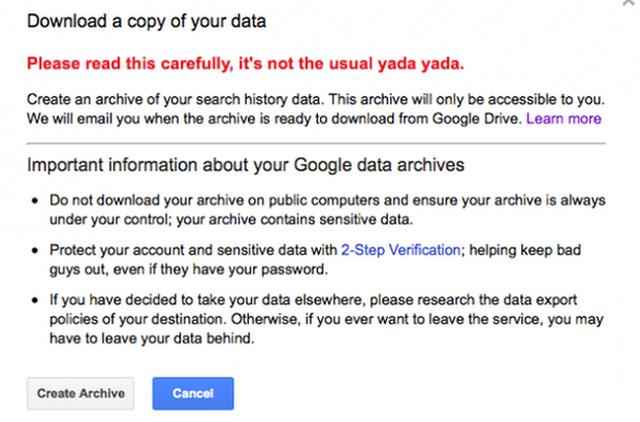 Google states, "You can download all of your saved search history to see a list of the terms you've searched for. This gives you access to your data when and where you want. When you download your past searches, a copy of your history will be saved securely to the Takeout folder in Google Drive. You can download the files to your computer if you want a copy on your computer."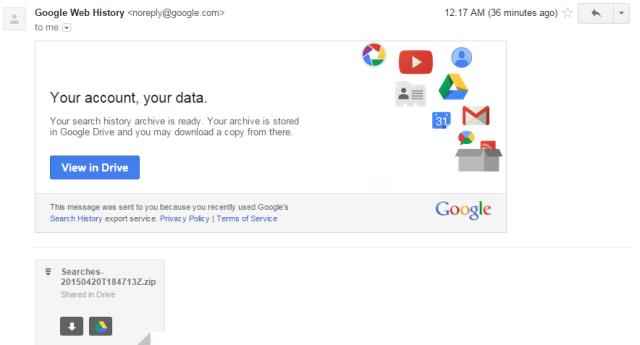 Last week, Google brought the 'Find my Phone' feature to Chrome users that was previously available via the Android device manager. The feature allows users to track their phones on Google Maps just by typing "Find my phone" in Google search. The feature also gives the user an option to 'Ring' their phone for five minutes and find it if its anywhere in their vicinity. If the phone is in an insecure loctaion users are directed to the Android device manager to lock their device remotely. Read: Android Device Manager comes to Android Wear
Source: Google Operating System Blog