Google's news aggregator, Google News, completed 10 years over the weekend. The service was launched on September 22, 2002, and over the last ten years the service has expanded to as many as 72 countries and 30 languages, aggregating news from over 50,000 news sources.
"Inspired by the widespread interest in news after the September 11 attacks, we invested in technology to help people search and browse news relevant to them. Google News broke new ground in news aggregation by gathering links in real time, grouping articles by story and ranking stories based on the editorial opinions of publishers worldwide," says Krishna Bharat, Distinguished Scientist and Founder, Google News in a blog post.
Google further said that linking to diverse set of sources for any given story allowed users to go through different perspectives and genres of content. "By featuring opposing viewpoints in the same display block, people were encouraged to hear arguments on both sides of an issue and gain a more balanced perspective," adds Bharat.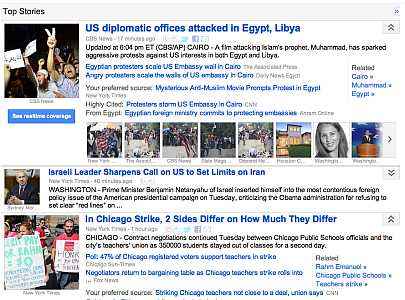 Google News over the years has added quite a few new features such as Local News Personalisation, Editors' Picks, Spotlight, Authorship, Social Discussions and others. Google further says it has also optimised News for mobile devices. "In parallel, we have monitored our quality and challenged our engineers to improve the technology under the hood—increase freshness, group news better, rank stories more accurately, personalize with more insight and streamline the infrastructure," writes Bharat.
Also read,