Google Password Alert Chrome Extension will warn users if they enter a phishing site.
Google has unveiled a new Chrome extension called Password Alert that is designed to serve as an early warning system against phishing attacks. Users can download the extension from the Chrome Web Store.
Once installed, the Chrome extension saves a "scrambled" version of users account password and is stored to verify the users identity. The Chrome extension warns users if they type in their sign-in information into a Google page which is not legitimate. If users accidently type in their password into a phishing site, they will see a pop-up asking them to change their password.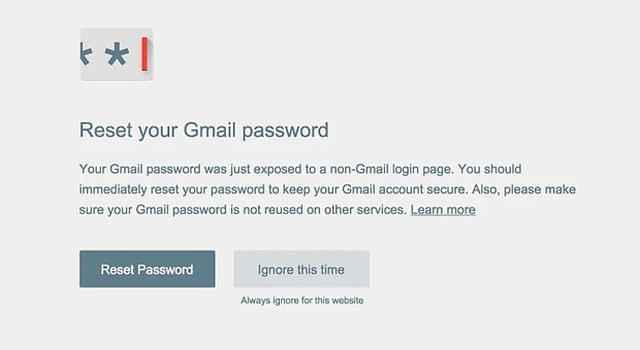 "Phishing should be a real concern for everyone — journalists, activists, companies, or individuals," says Justin Kosslyn, a product manager at Google Ideas. "This is a useful and quiet line of defense against a real challenge."
Kosslyn adds that Password Alert could be used to tighten security outside of Google accounts as well. The code is open source, so it can be easily adapted in the code to other systems. "We hope that the open-source community scales Password Alert to provide additional security to internet users," says Kosslyn. "Today's launch is just a starting point."
The new tool is part of Google's continuous efforts to reduce spam and phishing attacks. A recent study conducted by the internet giant in collaboration with the University of California, San Diego revealed that phishing attacks were successful 45 percent of the time. Google's report found that 20 percent of the hackers accessed the compromised accounts within 30 minutes of getting information and often blocked the owner. The company stated that users should follow a two step authentication process to protect their accounts. Recently Google and Yahoo made it mandatory for users to add their phone numbers in order to create new email id's.
Source: Google