Working from home?
Don't forget about the most important equipment in your arsenal
Click here to know more
Following the footsteps of Facebook, Google has also added birthday reminders on its social networking website, Google . The reminder will appear on the right hand side of the main Google search page when someone in your contacts is celebrating his/her birth anniversary.
Google's birthday reminder also allows users to share a message, photo or video to wish the person a happy birthday. It may be noted here that Facebook's birthday reminder shows up a notification on the right hand side pane and lets you send a birthday greeting.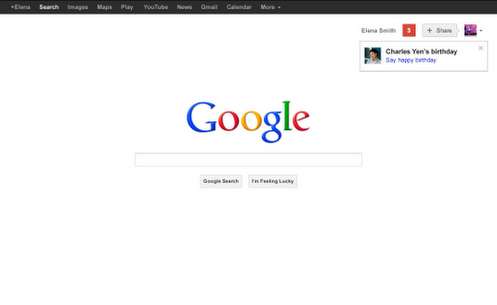 "Everyone deserves a little love on their birthday, so we're making it easier for you and your friends to celebrate on Google," software engineer Irene Chung, said in a Google post on Wednesday. "Starting today, you'll see a reminder on Google.com when someone in your circles has a birthday!"
Google allows users to control who will see their birthday notifications on Google . To activate the Google birthday reminder, head over to Google profile, click the blue button "Edit Profile". You will find an option to set your birthday, and with whom you can share it. The new birthday reminder feature comes shortly after the company rolled out a new birthday update tool to Google users.
To do so, head over to your Google profile and click the blue button that says "Edit Profile." About halfway down the page, you'll see an option to set your birthday and who you share it with. Google also pushed out a birthday update tool to Google users earlier this week that you may already have seen.
Also read,