Qubo Smart Security WiFi Camer with Face Mask Detection
India's most versatile weatherproof outdoor camera that protects your outdoors 24x7 and provides crystal-clear video streaming day and night through the qubo mobile app.
Click here to know more
Advertisements
Google Images has seen a number of updates in recent months and now, Google has announced the inclusion of a new side panel UI in Google Images. When clicking an image, it will now open the result in a side panel. The new interface allows users to still be on screen and compare the selected image with other results. The new UI replaces the previous dropdown bar, which made it difficult to go back to previously opened pictures.
"When you're searching the web for something like a new hairstyle, flowers for your garden or a new jacket, it can be helpful to visualize your options. We've overhauled Google Images on desktop to make it easier for you to see what's out there, learn more about the images you're interested in, and take the next step toward making your idea happen," said Google in a blog post.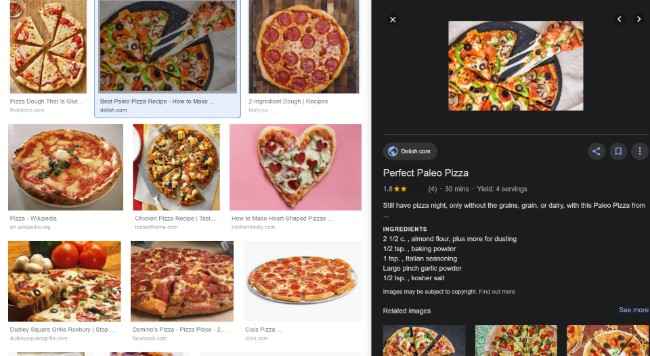 The further included, "Importantly, it stays there as you scroll, letting you easily compare images with others on the page. Do this as many times as you want without losing track of what you looked at; just hit the back button to bring up the last image you clicked on." Visual search is ideal for shopping and comparing things. Products that appear in Google Images will now list price, availability, brand name, and reviews in the side panel. The company also added "captions to the related images shown under the image you've selected so you know where you're going before you click."
For retailers and publishers, Google says, "this updated interface also means people are more likely to visit a web page to get information to help them with a task, or to buy a product on your site."
The Google Images search UI has been updated and starting today, you will experience the new interface.