Here's a quick look at everything that Google announced at I/O 2013.
Google I/O is generally the place where the search giant announces a bunch of things that are relevant to both consumers as well as developers. In the past we have seen the announcement of some Nexus devices like the Nexus 4, Nexus 10 along with the Android 4.2 Jelly Bean OS. Google also showed off the capabilities of its Google Glass at the last I/O.
Despite numerous rumours and leaks on the Internet, Google did not unveil the anticipated Android 4.3, or the Nexus 5 smartphone. Instead we got a slew of improvements to existing Google offerings. So here's a quick look at everything that Google announced at I/O 2013.
Growth of Android:
At I/O 2013, VP of Android and Chrome, Sundar Picha said that Google has 900 million Android devices activated worldwide. This is a pretty big number. Considering the population of the world a 7 billion approx., Google has a long way to go to Android world domination. Android users have also downloaded 48 billion apps from the Google Play store. That is a pretty impressive number considering the Apple app store recently hit the 50 billion-download mark.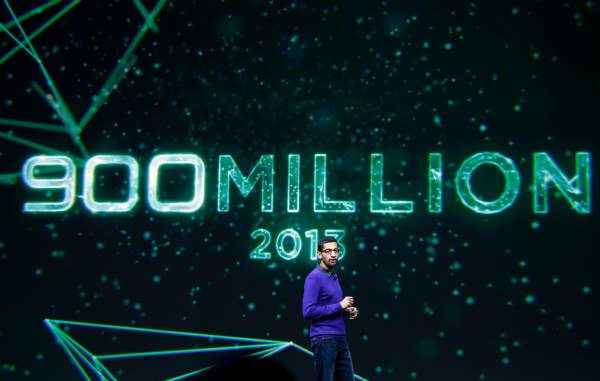 Google Play Games vs Apple Game Center
Rumour mills were hard at work suggesting that Google would announce an Android gaming console at the annual I/O event. Sadly this isn't true. The company however has announced a centralized gaming hub called Google Play Games. The service will offer players achievements, cloud saves, and synchronous multiplayer. The API of Google Play Games is available to top developers and we should see its implementation soon. A similar service is available on iOS devices called Game Center which gives gamers access to leaderboards, allows them to see what games their friends are playing, and more.
What we would really find impressive with Google Play Games would be the ability to play cross-platform between smartphones, tablets, and desktops. This would definitely be a game-changing feature for gaming on Android devices. As of now, gamers can play multiplayer games on their smartphone by establishing a Bluetooth connection between the two devices.
Google All Access

Google All Access will put together all the songs that you already have in your cloud storage along with millions of other tracks available for streaming for a monthly subscription fee of $10 per month. By doing this, Google plans to give other competing online music subscription streaming sites like Spotify a run for its money.
All Access is available in the US from Wednesday with a 30-day free trial. If you are one who starts the free trial before 30 June, you can avail the service for $8 per month. The service is expected to roll out in 12 more countries where Google sells music online including U.K., France and Germany, Australia and New Zealand and more. There is no information on when the service will be available in India.
Users of All Access can search for music from either by songs, albums, artist or 22 different music genres. The service will also offer recommendations on the basis of the music in your library as well as the music you are listening to. There is also a feature that creates a playlist of songs you may like and plays them. Google describes this feature as "radio without rules."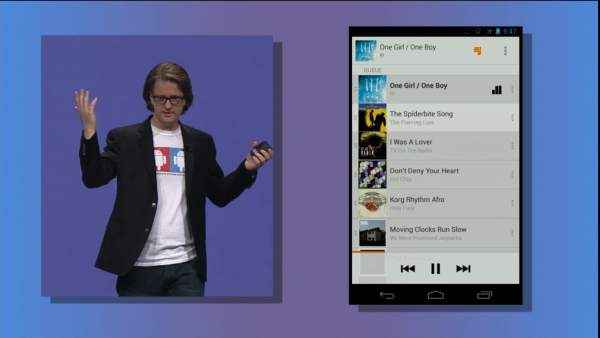 There are some artists who like to keep their recently released albums away from streaming services so as to see a rise in the number of downloads. All Access from Google combines the best of both worlds by giving users access to streaming as well as purchasing music from the play store.
Last year, Apple launched its online cloud storage music service called iTunes match. The service is currently available in India. iTunes match is available for a fee of Rs. 1,200 per year. iTunes Match stores your entire music library in iCloud, including music you have ripped from CD's or acquired from other sources and lets you enjoy it anytime, anywhere on your iOS device, computer or Apple TV. The only downside to iTunes match is that you have to purchase the music.
No New Nexus, but a stock Android Galaxy S4
We were anticipating the launch of the next Nexus smartphone from Google and hopefully the device would showcase the next-gen Android OS, version 4.3. We didn't get to see the next Nexus, but Google announced a version of the Samsung Galaxy S4 running on stock Android 4.2 Jelly Bean. If you are one who is in love with Samsung's flagship smartphone but is turned off by the skin or preloaded shenanigans, then this is the device for you. The Samsung Galaxy S4 running stock Android will be available on the Google Play store for $649, which is quite expensive. The smartphone will be available starting June 26. Just like Nexus devices, the S4 running stock Android will get OS updates as and when they are available.
Samsung isn't new to the world of stock Google Android devices. It made the third generation Nexus, the Galaxy Nexus and the company has also made the Nexus 10 tablet.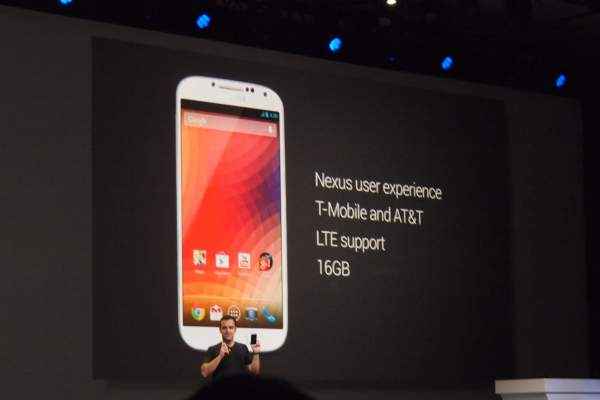 Google
Google is adding whopping 41 features to its social networking site, Google . The new features launched on Wednesday and play on Google's strength including computing power, algorithms and other innovations from the search giant.
There is a new photo-managing tool making an appearance in the service. All users need to do is upload a bunch of photos and Google will automatically reject the ones where people aren't smiling or the image is blurry. Google will also give a higher priority to family member and close friends while shortlisting the images.
Google also promises to enhance the photos uploaded by users, which means that you now don't need to spend time editing and enhancing the images you click. Google will take care of the basics such as removing red eye, soften the skin tone and more.
Users now have 15GB instead of 5GB storage for full resolution images on the social networking account.
There is also a new design for streamlining content. One of the features is that the service will automatically add hash tags to important topics, posts and photos for relevant results.
Google also updated Hangouts making it a standalone app for iOS, Android and the PC. The app is fast, free, and includes a number of features such as real-time activity indicators, conversation history, and the ability to see notifications on one device. If you clear the notification on one of your android devices, it won't pop up on another. You can have individual chat or group chats via the app as well. You can also integrate you SMS's into hangouts, something that the Facebook messaging app on Android already offers. On your Android device, Hangouts replaces the talk app.
Search and Google Maps
Google has introduced new features to the maps app available on Android and iOS. If you search for restaurants, your search result will give you their names along with ratings. You can swipe through the restaurants horizontally to see the information. You will also be able to see Groupon Inc. and LivingSocial deals through your search results.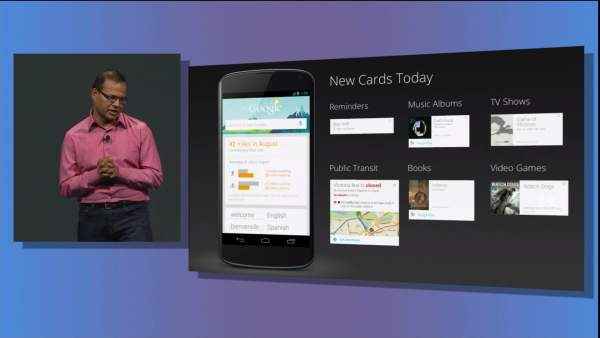 Google Earth images will now be available without the need to download the separate Google Earth app. Users will also get a view of earth from space without the use of the Earth app.
Google Maps on the desktop also has a new look. It now takes on the full screen mode. Instead of the destinations appearing on the left of the screen, it will now come embedded in the map. Google Maps is also being optimized to take advantage of tablet displays like the iPad.
Google is also integrating user information to give out more personalized results. You can ask Google questions like "what is my house number?" or "my flight details?" and you can receive an answer. This information is already available to Android and iOS users via Google Now. The ability to access this information is making its debut on the Chrome browser as well.
Tools for developers
Google has introduced a new tool that gives developers the ability to know if a user is walking, running or driving. This can make data relevancy and access easier.
There is also a tool which will help developers ensure that their app works well on different screen sizes. This is a very handy tool considering that the screen size on an Android device varies from a mere 3.5-inches all the way to 10.1-inches.
There is also a tool to ensure better synchronisation between Android devices. If you dismiss a notification on one device, the same will not appear on your other Android device. Google also says that the Play store will recommend apps, books, movies and music to users based on the device they are using.
Android in Schools
Google Play for education will launch this fall and will help get Android tablets into schools. For app distribution, all the tablets of an institute will be linked to a single account. This will make the purchasing and distribution of apps a lot simpler. Since a credit card is required to make purchases from the play store, it still remains to be seen how this service will be implemented.
If you missed the Google I/O Keynote last night, you can watch it below.